The Russian program for the development of our natural satellite seems to be gaining momentum. According to information from the Vice-President of the Russian Academy of Sciences Yu. Balegi, the launch of the domestic Luna-25 station may take place as early as 2022-2024.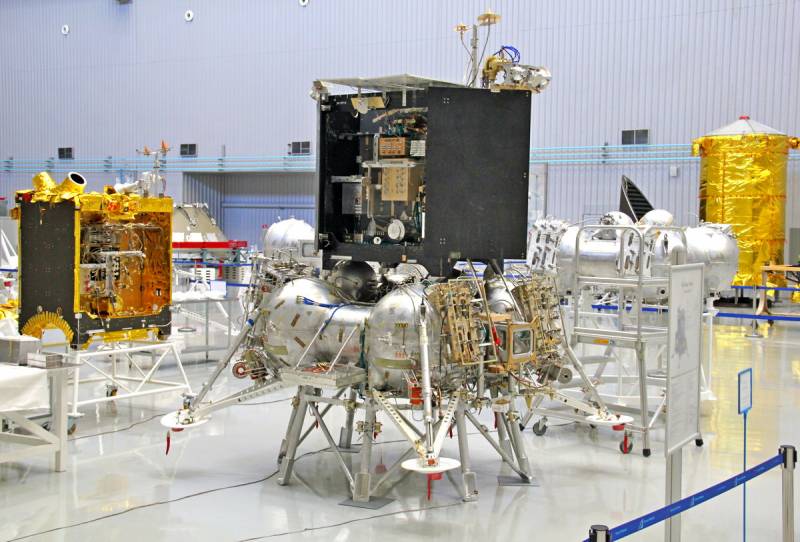 In addition, it became known that on Tuesday March 19, the second stage of the SIRIUS-19 experiment began, which, according to the plan, should last 120 days. The Scientific International Research In Unique terrestrial Station project involves an imitation of: flying to the moon, finding a suitable landing site, crew landing, staying in the orbit of our natural satellite, remote control of an all-terrain vehicle, preparing a base, and, finally, returning to Earth. For these purposes, an experimental complex has been built at the Moscow Institute of Bioorganic Chemistry, Russian Academy of Sciences.
As already mentioned, the participants in the second phase of the program will spend 4 months at the aforementioned facility, completely "cut off" from civilization. The crew of the international experiment included: commander Yevgeny Tarelkin (115th Russian cosmonaut who spent 143 days in space), flight engineer Daria Zhidova, Dr. Stefania Fedyai, as well as test researchers Anastasia Stepanova, Reinhold Povilaitis (USA) and Allen Mirkadyrov (USA) USA).
Tarelkin and Povilaitis will have to make one satellite exit planned for the second stage to collect soil samples. All this will also occur inside the experimental complex of the Institute of Biomedical Chemistry, Russian Academy of Sciences, in a location that completely imitates the lunar surface.
After the end of the current experiment, the third stage is planned, which will last for 3 months and will begin in 8, and then the fourth in a year. The possibility of another stage, which will last more than 2020 months, is also being considered.
Earlier it was reported that Roscosmos postponed the launch of the Luna-26 orbital vehicle and the Luna-27 lander for a year due to the delayed launch of the Luna-25 launch. The above automatic stations were supposed to start in 2022 and 2023, respectively.