President of Kazakhstan Nursultan Nazarbayev in his address to the nation on March 19, 2019 announced that he was resigning.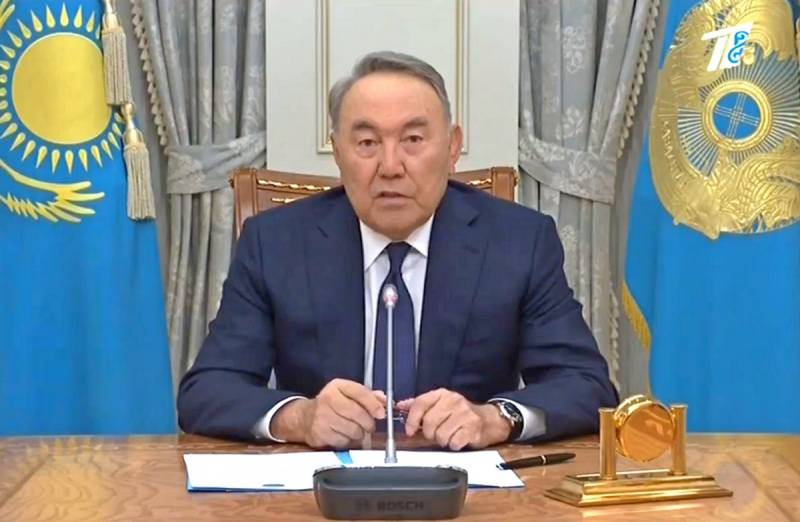 For almost 29 years, from April 24, 1990, Nursultan Nazarbayev was at the head of Kazakhstan in the status of the country's president. Nazarbayev was among the first persons of the republic in Soviet times.
In 1979, forty years ago, he was included in the Central Committee of the Communist Party of the Kazakh SSR as Secretary of the Central Committee, in 1984 he took the post of chairman of the Council of Ministers of the Kazakh SSR, and in February - April 1990 he was chairman of the Supreme Council of the republic.
We have done everything together, Kazakhstanis. You supported me in all elections. It is a blessing to be the president of such a country. I served you faithfully. Thanks to you, I became president
- Nazarbayev said in his address to the people of the republic.
The reasons for the resignation of Nursultan Nazarbayev are still unknown. Of course, the age of the Kazakh leader played a role, first of all. Nursultan Abishevich in July of this year should be 79 years old. Not the limit, but very solid.
Under the leadership of Nursultan Nazarbayev, Kazakhstan managed to maintain
political
stability in the most difficult post-Soviet years. The Republic remained the most economically prosperous of all the post-Soviet states of Central Asia. There is also an undoubted merit of Nursultan Nazarbayev.