Against the backdrop of the US deployment of missile defense forces in Eastern Europe, Russia is strengthening the defense of its southwestern borders. Tu-22M3 long-range missile carrier bombers were transferred to the territory of the Crimean peninsula.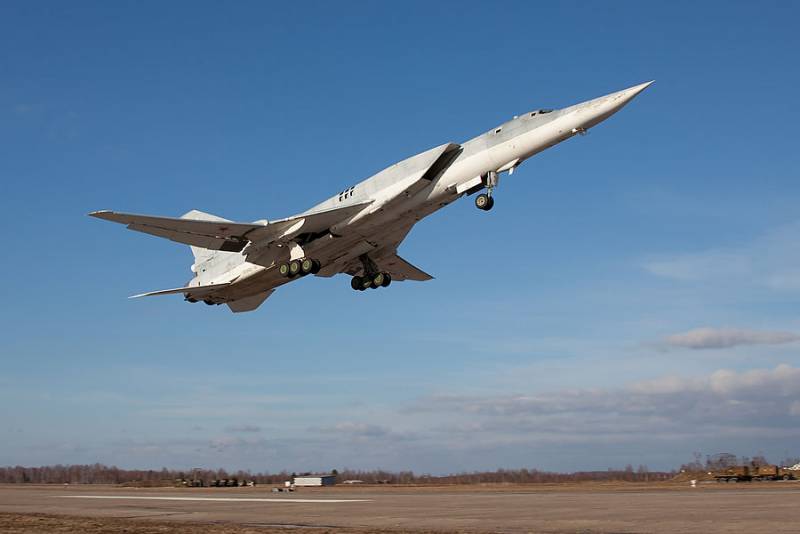 This decision was made by the RF Ministry of Defense because of the need to restore the balance of power in the region. Indeed, in Devesela (Romania), the Pentagon deployed missile defense systems. The US plans to launch a base for missile defense in Poland in the near future.
The Russian leadership views such US actions as a direct threat to the security of our country. And it was necessary to answer such a serious challenge by strengthening the defense of the southwestern borders of Russia.
It is worth remembering that the Crimean Peninsula is a problem point. After all, the same Ukraine is not going to abandon its territorial claims, and as practice has shown (the incident in the Kerch Strait is a typical confirmation of this), it is ready for any provocations against our country.
According to
RIA News
Viktor Bondarev, chairman of the Federation Council's defense and security committee and former commander of the Russian air force, bombers deployed at one of the Crimean air bases will be able to hit air defense and missile defense systems anywhere in Europe.
One more important point should be noted. If five years ago Crimea had not become part of Russia, now it would be much more difficult for our country to respond to the challenges that the US and NATO are preparing for us in Eastern Europe. The current Ukrainian government, without a twinge of conscience, would let the US military enter the peninsula.
However, the Federation Council of the Russian Federation soon denied information about the placement of the Tu-22M3 in the Crimea. According to representatives of the Federation Council, only missile systems are located in the Crimea.