Ukrainian media reported that about 9 billion cubic meters remained in underground gas storages (UGS). m. of natural gas, i.e. they are less than 30% full. Some people wonder about the fact that at the same time as the presidential election in Ukraine, gas in underground gas storages will end. However, the country will need to somehow live after the end of the heating season and the mentioned elections.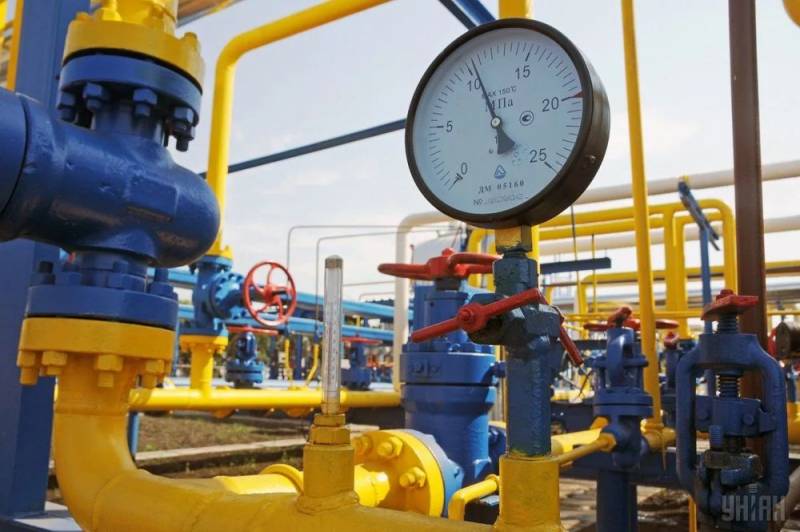 The questions appeared after the state-owned enterprise Ukrtransgaz (100% of the shares owned by Naftogaz Ukrainy) was very "patriotic" to the public that as of March 16, 2019, the gas reserves in the UGS facility were 5,5% more than they were a year ago. In 2018, at the same time, 8,6 billion cubic meters of gas remained. m., and now 9,08 billion cubic meters. m. Therefore, "do not worry," that the underground gas storage facilities are only 29,3% full. Indeed, by the beginning of the heating season of 2018-2019, 17,2 billion cubic meters had been accumulated in the underground gas storage facilities. m. of gas, which was a record over the past six years, that is, they were preparing for the elections.
At the same time, attention was drawn to the fact that from the beginning of the selection season, i.e. Since November 7, 2018, gas reserves in underground gas storage facilities have decreased by 8,12 billion cubic meters. m, which corresponds to 47,2%. This suggests that the UGS facilities were unfilled initially. It was clarified that on March 16, 2019, i.e. for one specified day, only 26,52 million cubic meters were taken from underground storage facilities. m. of gas. How much this will calm the public is unknown.
But it's known for sure that all twelve UGS operated by Ukrtransgaz have not been filled up to about 31 billion cubic meters for a very long time. m of gas. And these UGS facilities are not only an important element of Ukraine's gas supply, but also an integral part of Ukraine's gas transmission system (GTS), which transports gas from Russia to Europe through Ukraine.