On March 13th, a truly significant event took place at Boeing. At the enterprise of the Everett concern, which is located in the state of Washington, the first rollout of a sample of the promising Boeing 777-9X passenger aircraft took place in closed mode. The latter is the world's largest twin-engine airliner and the first in its class aircraft with a folding wing.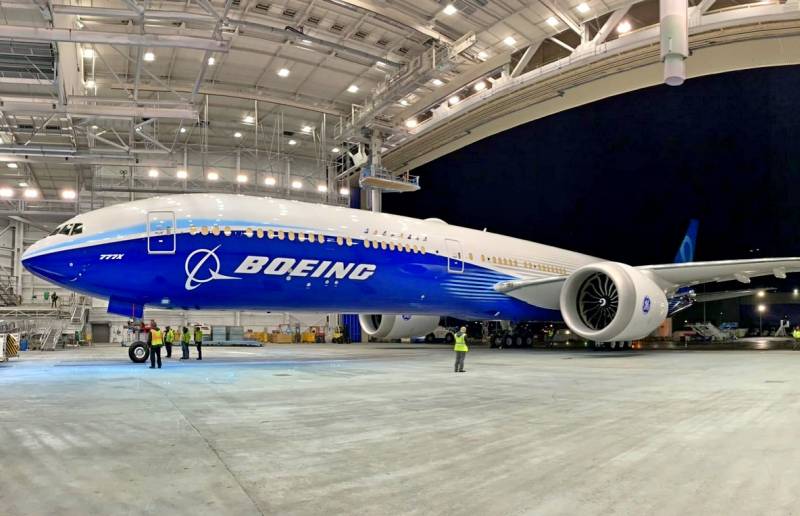 It is worth noting that work on the creation of the "giant" has been ongoing since 2010. The liner will be equipped with two of the world's largest power plants GE9X and composite wing. In addition to the Boeing 777-9X, the project involves the development of 3 more models of the 777th family: B777-8X, B777-9X and B777-9XL.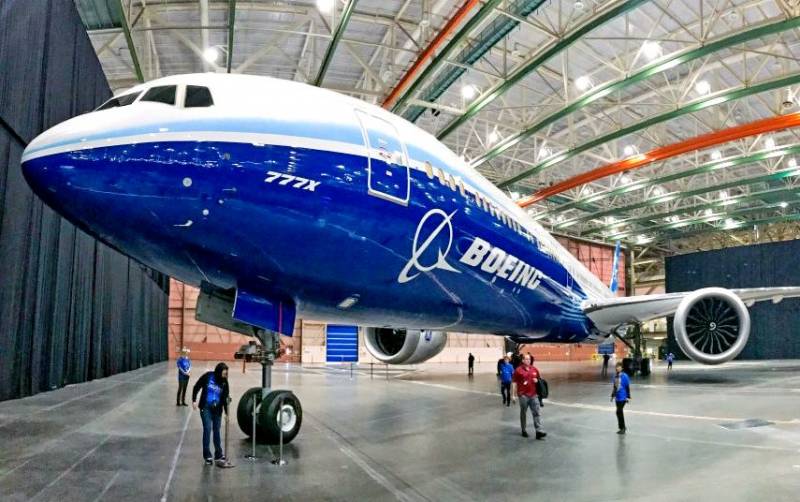 Depending on the modification, the device can reach a length of 69,8 to 76,7 meters, which makes it the largest airliner with two engines. The wingspan of this is 71,8 meters. As mentioned above, the Boeing 777-9X will be the first airliner equipped with a folding wing, which will allow it to fit in a standard hangar without any problems. The magnitude of the latter when folded is 64,8 meters.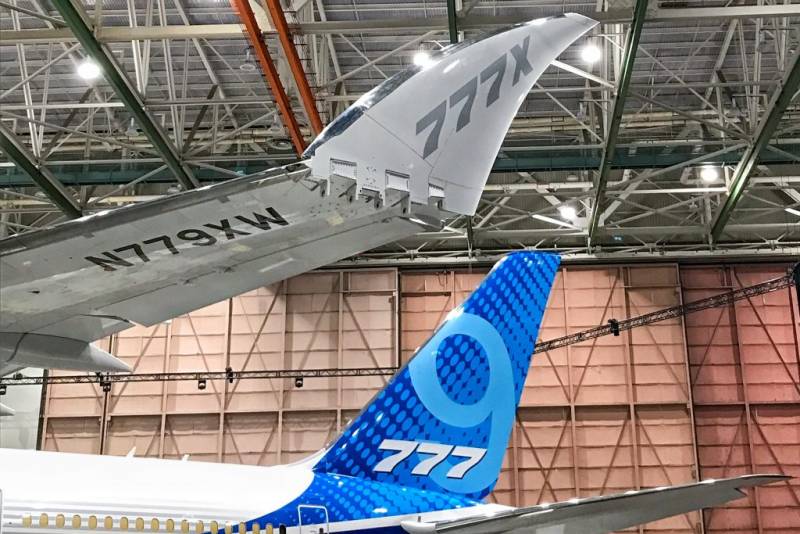 It is worth noting that the rollout of the aircraft sample is the last step before participating in flight tests, which the airline plans to conduct in the second quarter of this year. According to the developers, their device will be able to cover a distance of up to 16,1 thousand km and, depending on the version of the liner, take on board from 349 to 414 passengers. The take-off weight of the Boeing 777-9X is 351,5 tons.