Something constantly interferes with a bad dancer, like the current US Administration. Allegedly this is why Washington is not able to establish normal relations with other players on the world stage. For example, the White House did not agree with the Kremlin, solving a variety of problems, building mutually beneficial relations. But he found a whole "horde" of those guilty, opposing (obstructing) the contract process.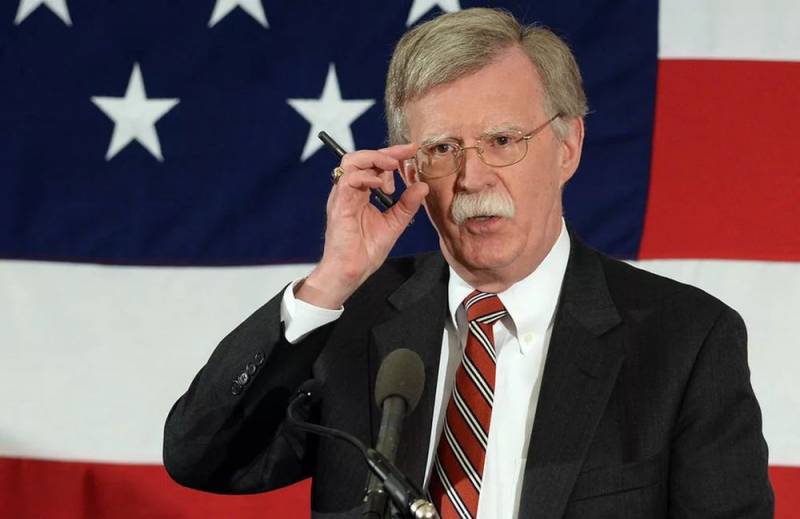 At the same time, everyone perfectly understands that if someone in Washington wanted to achieve some kind of result, they would find opportunities and compromise. However, from Washington, in recent years, only ridiculous excuses are heard.
So this time, the adviser to the US president on national security, John Bolton, defending his "patron", did not surprise anyone. He said that statements by opponents of US President Donald Trump about his "conspiracy" with Russia prevent progress in relations between states. It's not hard to guess that this is Trump's rivals within the United States.
I think it's difficult to achieve progress in bilateral relations with Russia, when everything that is done is used
political
opponents to show some evidence of collusion with Russia
- Bolton said helplessly in an interview with AM 970.
It should be recalled that in December 2018, Trump declared that the falsification of his "conspiracy with Russia" was "the greatest deception" in US history, and "the only conspiracy of the Russians was with Hillary." Trump was indignant at the time, accusing his opponents of persecution for the contrived "interference" in the elections, calling it "witch-hunt".
This suggests that Trump will not agree with Russian President Vladimir Putin because of fear of criticism from competitors in the United States. Although Russia hopes that political strife within the US will someday end, after which Moscow and Washington will be able to resolve all existing differences.