Uralvagonzavod (UVZ) is considering the supply of trains and bulldozers to Syria. This was told by the director general of this enterprise Alexander Potapov.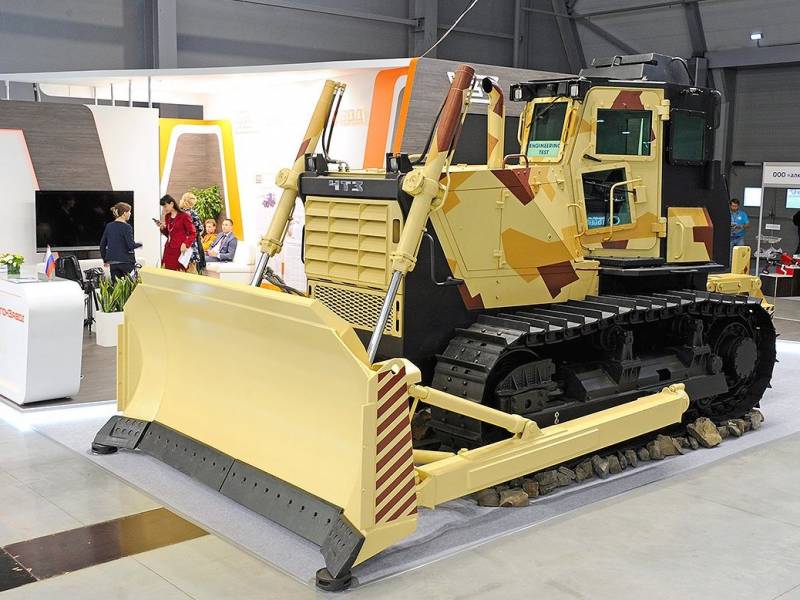 In an interview with the agency
RBC
Potapov said that preparatory work for this step has been going on for a long time. However, if the plant manages to receive the order, then both Syria and UVZ will benefit from this. The Syrian side, the Director General noted, is ready to sign a contract "even tomorrow", but so far there are obstacles to this.
The main issue is money. Everything comes from funding opportunities. If you have enough funds for 30 bulldozers - this is one situation, if for a hundred - another. And the price of each bulldozer will vary depending on the mass of the party
- he said.
To the clarifying question of the correspondent, whether it will be possible to make deliveries on credit, the head of UVZ answered:
Loans are not for us.
In addition, Potapov complained that manufacturers from Southeast Asia represent serious competition to the plant in Russia, since they
technique
cheaper. He advocated state regulation in this matter and restrictions on the import of foreign products, if there are domestic counterparts.
It should be noted that in the summer of 2017, the Uralvagonzavod presented the B10 armored bulldozer at the Innoprom exhibition. Then Potapov pointed out that in this bulldozer the worker sitting behind the levers is protected from the effects of small arms.
It can work like a peacefully plowing tank.
- said at that time the head of UVZ and noted that the countries of the Middle East show interest in the car.