Between March 14 and 16, the United States deployed six B-52 Stratofortress strategic bombers to the Air Force base in Fairford, United Kingdom. These "flying fortresses" are capable of carrying nuclear cruise missiles and aerial bombs on board.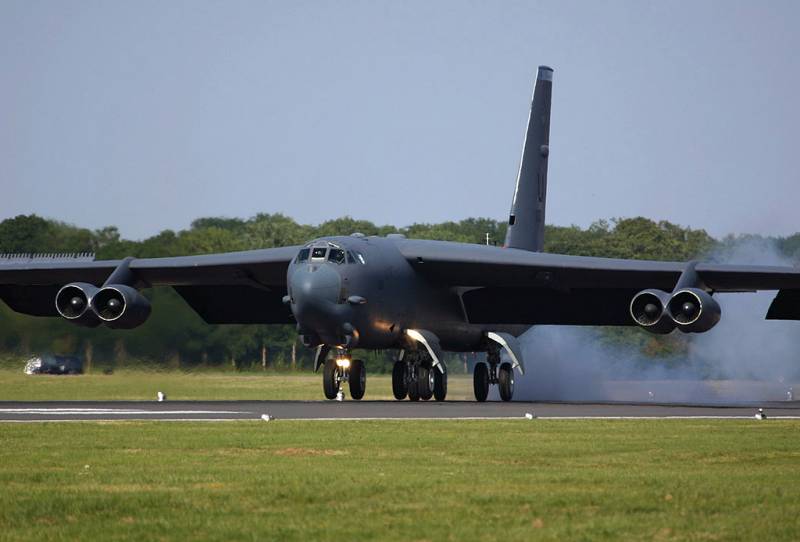 The transfer is reported by Western air traffic control services, as well as a periodical of the English county of Gloucestershire, Gloucestershire Live. The Royal Air Force base, where American bombers arrived, is located in this county.
The last two of the four aircraft arrived there yesterday, March 16th. There is information that in the near future their number will be brought to eight units. There has not been such a massive transfer of American strategic aviation to Europe since 2003, when the United States conducted a military operation in Iraq. Then at the air base in England posted 20 B-52H.
It is noteworthy that the first two bombers immediately after flying across the Atlantic Ocean headed for the Baltic Sea, approaching the Kaliningrad region. In particular, the plane that arrived this Friday flew parallel to the territorial waters of the Russian Federation no closer than 150 kilometers from our border. As soon as the Russian air defense systems began tracking the target, the B-52 turned around and proceeded to the base in Fairford.