Recently we
Reported
how the Ukrainian journalist of the Internet newspaper Strana.ua Olesya Medvedeva spoke about her trip to Crimea and appreciated the changes. However, this was only the first part of the special project "Whose Crimea? 5 years without Ukraine. " And so, the journalist summed up her trip to the peninsula.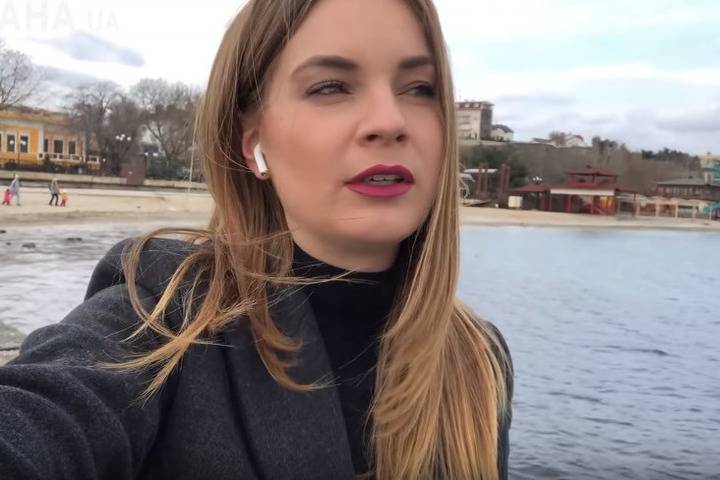 It should be recalled that in the first part the journalist reported on how "the Russians have completely dug in" and now the peninsula lives according to Russian laws. She told how to get to Crimea from the territory of Ukraine, because for some time now it's a problem, how to cross the border, where to change money, what are the prices for gasoline and in hotels and other details that may be useful to her compatriots in Crimea.
In the second part, Medvedev clarified various infrastructure, energy and social projects in Crimea. She spoke about the Tavrida highway, the Kerch bridge (without crossing), the Sevastopol thermal power plant, Simferopol airport, a hospital and a mosque.
By the way, in the first two parts, the journalist conveyed her personal impressions. The third part of the special project was devoted to communication with people. Medvedeva wanted to convey and show life in Crimea as it is. And so, in the fourth part (final), the journalist summed up and shared her general impressions of traveling around the Crimea.
I want to summarize how the peninsula changed over the five-year period without Ukraine. Those who watched previous issues saw that the impressions and comments were very contradictory. And it can immediately and do not add up to the whole picture
- emphasized Olesya Medvedev.
According to the girl, for five years Russia has invested more in Crimea than Ukraine in the previous quarter century. In any case, this is absolutely obvious for the journalist, because she saw everything with her own eyes and herself talked to people.
Regarding prices, the journalist frankly said that in Crimea something is more expensive, and something cheaper relative to Ukraine. For example, gasoline and a communal apartment are definitely cheaper. She reported on pensions and salaries, and compared them with Ukrainian ones.
Is there nostalgia for Ukraine? I asked about this and, in spite of everything, about 70% are still for Russia. And in Ukraine, if there is nostalgia, it's only for the one that ended in 2013 ... And the point is not even in salaries, but in the fact that Ukraine with those heroes and landmarks that are now is a foreign country for Crimeans
- summed up Medvedev.