The official representative of the Russian Foreign Ministry, Maria Zakharova, does not exclude the possibility that the UK may be related to the recent scandal surrounding an employee of the American embassy trying to remove a mine from Russia. The story itself, in turn, is quite drawn to the next provocation of the British intelligence services.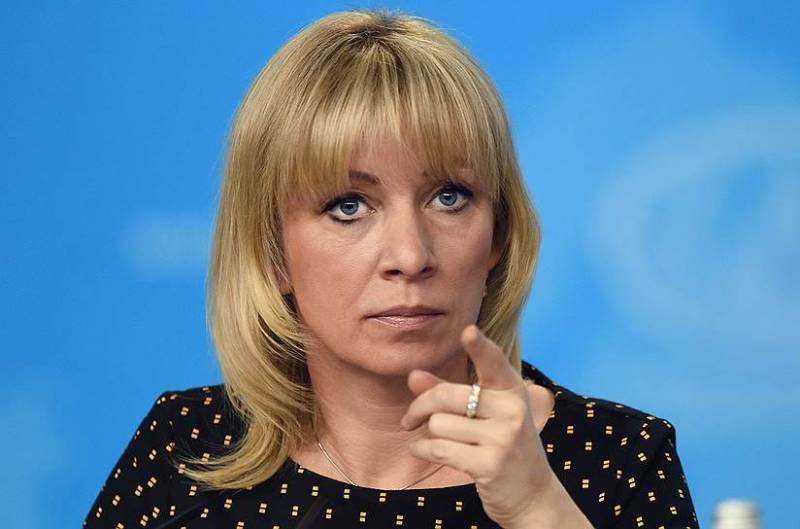 Recall that on March 9, 2019, at the Sheremetyevo Airport, customs officers, revealing the luggage of an employee of the US Embassy in the Russian Federation, found a mine. There was a fuse in the mine, but there was no explosive, although experts found it traces.
Maria Zakharova, speaking to reporters, drew attention to the fact that for some reason the path of the American marine, who served in the protection of the embassy, ​​ran through London. And this despite the fact that the air communication between Moscow and the United States is perfectly established.
The representative of the Russian Foreign Ministry gave this explanation. According to Zakharova, an American marine with a mine exported from Russia would be detained at a British airport. And then the British side immediately drew attention to the fact that if even mines could be exported from Russia, then what is there a poisonous substance like "Novichka".
The provocation with a mine, according to Zakharova, could well have been planned just by the UK. And then much becomes clear in this strange and confusing story.
An analysis of the totality of facts and factors shows that, perhaps, London has a lot to do with it,
- stressed the representative of the Foreign Ministry.