General Joseph Dunford, Chairman of the Joint Chiefs of Staff of the US Armed Forces, said the United States should not give up the right to deliver a nuclear strike to its adversaries first. This was announced by the head of the American General Staff, speaking in the US Senate.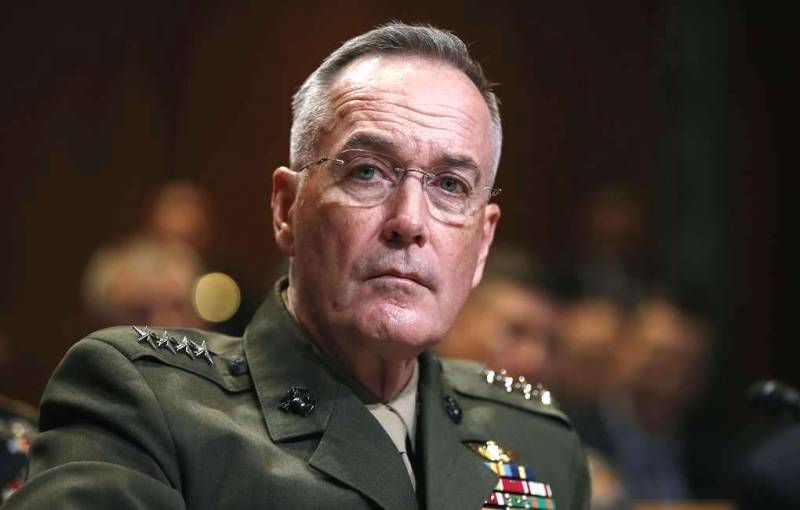 According to General Dunford, the United States is now emphasizing its right to launch a preventive nuclear strike. And this is precisely the position that stops many of Washington's opponents, as they understand that the decision to attack will be proactive.
Dunford believes that Washington should by no means give up this right, because otherwise the situation of opponents of the American state would immediately be alleviated.
In fact, the chairman of the Joint Chiefs of Staff has cause for concern. Since the beginning of this year, the United States Congress has made two proposals to limit the right of the President of the United States to launch a preventive nuclear strike.
Probably, some American congressmen do not trust Donald Trump, consider him to be too eccentric figure, capable of harming the security of the American state by his thoughtless actions.
However, the American general maintains a different position. Apparently, the US military elite is convinced that the presidents come and go, and the United States and its armed forces remain. And the president, as the supreme commander in chief, should have the legal right in a critical situation to decide on a nuclear strike.
Given the current world military
political
General Danford can understand the situation. But for our country, such statements by the American military leaders sound alarming. Washington every day does not get tired of demonstrating that it is ready for a variety of scenarios for the development of world events.