On March 11, 2019, it became known that the US Administration proposed in the financial year 2020 (starting October 1, 2019) to allocate more than $ 500 million to the countries of the Eurasian continent to get rid of the "harmful influence" of Russia. Information on this is set out in the draft budget itself, published on the official website of the White House.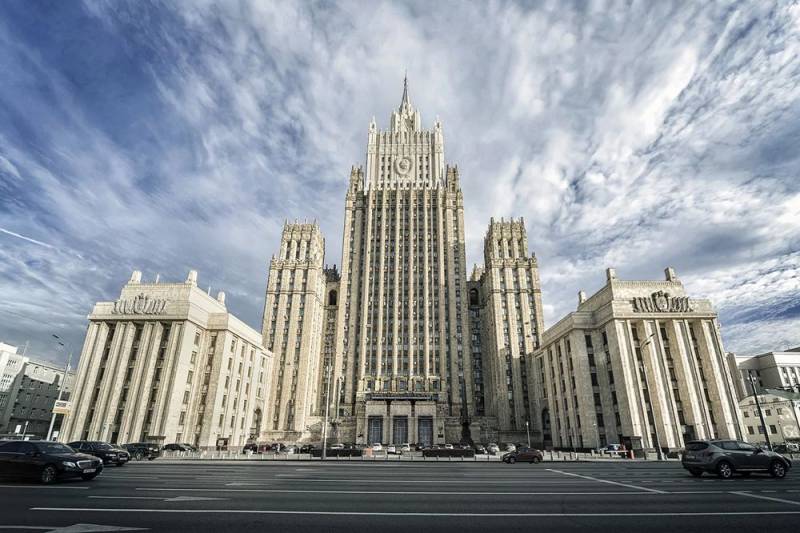 And so, on March 14, 2019, the Russian Foreign Ministry published an official response for
RBC
on your site. The news agency, before this, asked the agency to comment on the financing of the fight against Russia's "harmful influence" envisaged by the draft US budget.
So, the Russian Foreign Ministry believes that the goals of such financing declared by the Americans do not differ in originality. Washington is still dishonest with Moscow. In fact, the United States uses every opportunity to weaken Russia. Therefore, it is not surprising that Washington found money to "advance common security" and protect the territorial integrity of its allies. At the same time, the United States requires partner countries to abandon the Russian military
equipment
, in return, promising assistance in eliminating macroeconomic weaknesses. At the same time, the USA pays special attention to reducing the dependence of partner countries on Russia in the field of trade and energy.
The ministry is confident that we have a clear (vivid) example of promoting unfair competition, when the United States does not even hide its desire to destroy mutually beneficial cooperation between Russia and other countries, established in various industries and spheres, promoting their companies in the markets of these countries. It is clarified that Russia is not surprised by this approach, as the current US Administration is continuing and purposefully continuing the work of its predecessors.
For example, the US budget has for many years provided similar "assistance" to the countries of Eastern Europe and the former USSR, aimed at tying the ruling elite of these countries as closely as possible. In recent years, Russophobia and the fight against the imaginary "Russian threat" have swept many countries. Although often, the Americans themselves very successfully "master" this money. They are spent on all kinds of experts, rental of premises, hotel accommodation and other expenses associated with the hectic activity and uncompromising struggle for banknotes.
The department added that, in principle, this is the business of the US authorities, how they spend the money of their taxpayers. Although, probably, it's time for American citizens to ask their authorities about the effectiveness of such expenses.
At the same time, the public of the countries that the USA allegedly "helps" is worth recalling the sad results of American hypocrisy for Iraq, Libya, Syria, and now also Venezuela. After all, this, in fact, clearly demonstrates where the harmful influence comes from.