It seems that the domestic Bikal-T1 chip from Baikal Electronics has already managed to find a worthy application. Hamster Robotics Engineering LLC, registered in the Skolkovo Center, has created a color-coded robot based on the aforementioned processor. According to the developers, their device will become the Russian analogue of the industrial Kuka, from the American company Universal Robotics.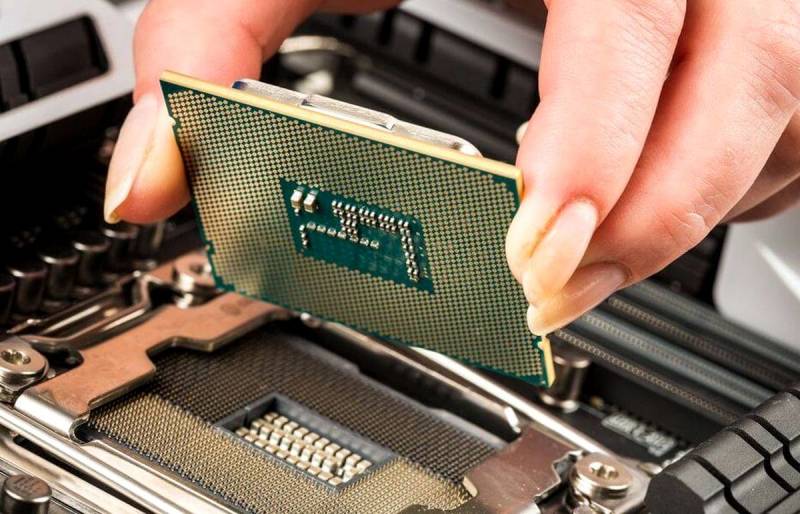 The brainchild of domestic engineers was called HR-03. The machine is able to carry out various mechanical actions, in particular to move objects, and at the same time work in close proximity to people. The device was equipped with sensors that will suspend the mechanism if a person approaches a "dangerous" distance. Thus, the collaborative HR-03 will be useful not only in production, but also in the service sector.
By the way, the first model of a domestic robot, which will use a full-fledged industrial computer based on the Baikal processor, will appear before the public in April this year. And the novelty can get the first "job" after 3-4 months after the presentation. The developers plan to use HR-03 in an automated cafe on the territory of Skolkovo, where the robot will prepare drinks for visitors. Acceptance of orders will be carried out through a special Android application.
The payload of the device is 3 kg. However, Hamster has already begun to create the following HR-05 and HR-10 models with indicators of 5 and 10 kg, respectively. The reach zone of the "mechanical arm" is 52 cm. HR-03 is powered by AC power, while consuming from 90 to 250 watts. As for the configuration, the first robot based on Baikal consists of 70% spare parts manufactured by Hamster Robotics Engineering. The declared price of the new product at the moment is 1,2 million rubles.