The so-called Ukrainian historian, the head of the Institute of National Memory, Vladimir Vyatrovich became a defendant in a criminal case initiated by the Investigative Committee of the Russian Federation.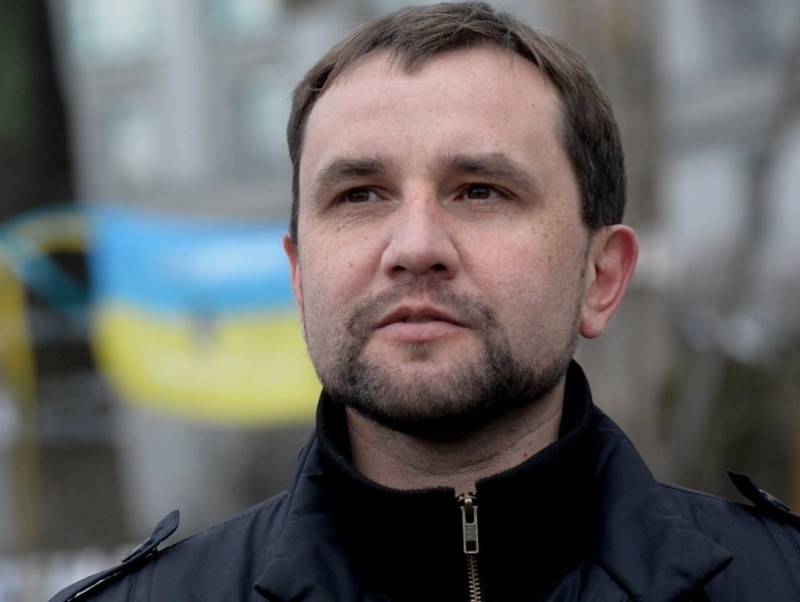 The case against him was opened because of his constant statements in which he actually justifies fascism and Nazism. As usual, the Ukrainian "Svidomo", this figure heroes such accomplices of Hitlerism as Stepan Bandera and Roman Shukhevych.
According to reports, Vyatrovich from the end of 2014 to the present systematically denies the facts established by the verdict of the International Military Tribunal in Nuremberg against war criminals
- quotes the site
RT
press release of the Investigative Committee of Russia, received at the disposal of the channel.
The document says that Vyatrovich denies the facts that Ukrainian nationalists served in the SS troops during the years of the Great Patriotic War and committed war crimes against civilians.
The press release also emphasizes that the denial of these facts and the heroization of criminals during World War II should not be ignored.
Vyatrovich repeatedly heard extremely anti-Russian statements, which are essentially Nazi. For example, he believes that the Crimea and the Donbass must be rapidly and decisively "decommunized". How the "decommunization" is carried out on the territory of Ukraine itself is clearly visible, if only from the recent
stories with the Glory monument in Lviv
. Fortunately, Kiev does not have the opportunity to intervene in the affairs of Crimea, as well as that part of the Donbass that is controlled by the Donetsk and Lugansk People's Republics.
Vyatrovich also argued that in Nezalezhnaya it is necessary to eradicate any mention that Ukrainians and Russians are, in fact, one people. Another of his ideas is to cancel the celebration of International Women's Day on March 8, so as to break another spiritual connection with Russia.