On March 13, 2019, airplanes of the Russian Aerospace Forces launched a targeted airstrike on a terrorist facility in Idlib. This was reported in the Ministry of Defense of the Russian Federation.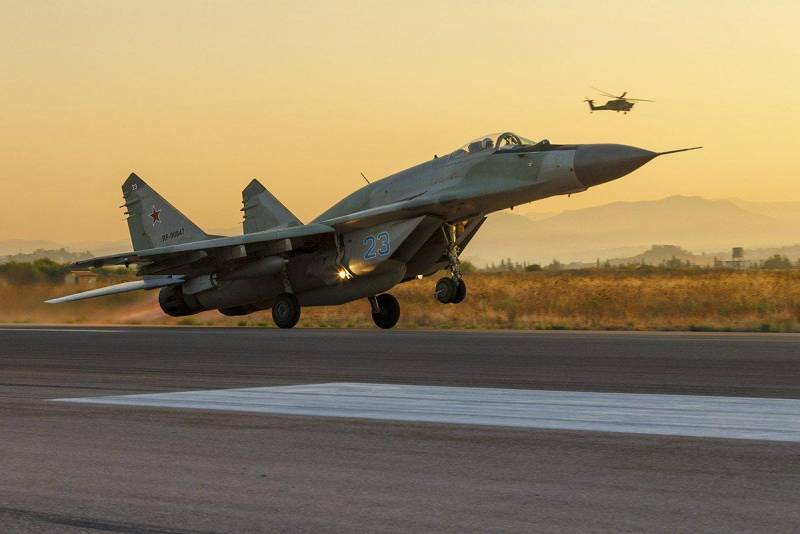 The air strike was agreed with the command of the armed forces of Turkey. The Russian Aerospace Forces attacked a warehouse with ammunition and weapons belonging to the terrorist group Khayyat Tahrir al-Sham (this is the new name of the well-known organization Jebhat al-Nusra, which is banned in the Russian Federation).
As it became known to the Russian command, on the eve of the militants delivered a large batch of unmanned aerial vehicles to the warehouse. The terrorists planned using an UAV to attack the Russian military air base Khmeimim.
The attacks on the militants' warehouses were successful - several explosions were sounded in the area of ​​the Russian air force operations. The actions of our aviation deprived the terrorists of expensive drones, and also prevented possible attacks by militants both at the Khmeimim air base and other targets.
Recall that at present, Russia operates in the province of Idlib together with Turkey. In the province are both the formation of the Syrian anti-government opposition, and radical terrorist groups.
Not so long ago, Russian Foreign Minister Sergei Lavrov noted that the West wants to keep the "enclave of terrorists" in Idlib. But Russian aviation, apparently, is able to cross out these plans.