Latvia built a barbed wire fence on the border with Russia. Its length is 93 kilometers and a height of 2,7 meters. Over twenty one million euros were spent on the work.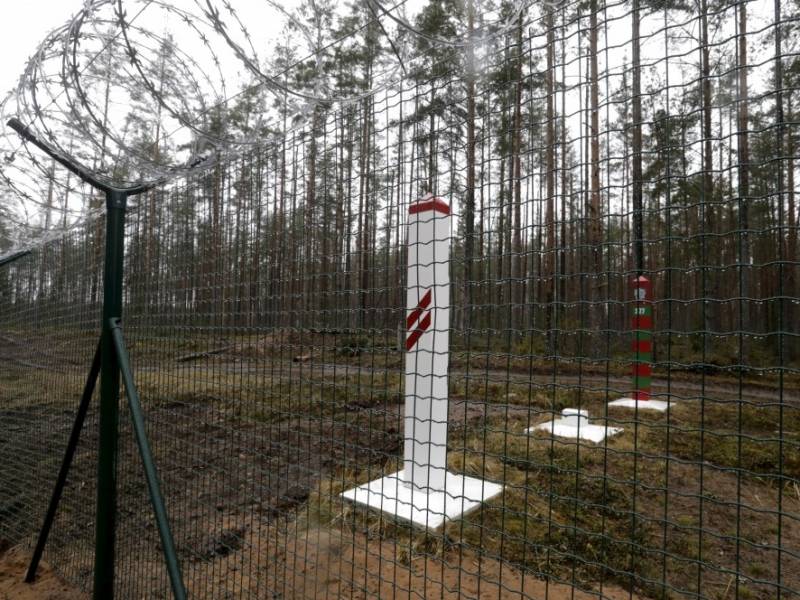 As reported by Latvian
news
Delfi portal, construction work on the fence completed. Another resource - The Baltic Course - cited the words of the representative of the State Border Guard of Latvia Kristina Petersone. She said that this project covers the entire Latvian-Russian border with a length of 283,6 kilometers. In addition to the fence, it is planned to build wooden paths, patrol paths, and a control and track strip.
The authorities plan to complete the project on the arrangement of the border zone by 2020. Now, in addition to the 93-kilometer fence, a 207-kilometer border strip is equipped.
However, it seems to the Latvian border guards that it is necessary to build another hundred kilometers of fence. They refer to the fact that the number of violations where there is already a fence has decreased. However, for these purposes more than five and a half million euros are needed. The leadership of the Baltic state is in no hurry to allocate this amount.
But the authorities have another project - to build a fence on the border with Belarus. It is also supposed to erect not only a fence, but also equip 173 kilometers of the border strip. This will require more than 27 million euros.
The Latvian government announced its intention to fence itself off from Russia with a fence in 2015. Thus, the authorities noted, it will be possible to reduce the number of illegal migrants penetrating from Russian territory.