It became known that the European Commission (EC), i.e. The EU government predicts a slight increase in US LNG supplies to the European market in the next four years. At the same time, the EC is confident that the growing gas demand of the European Union will be mainly covered by the Russian Gazprom and Novatek.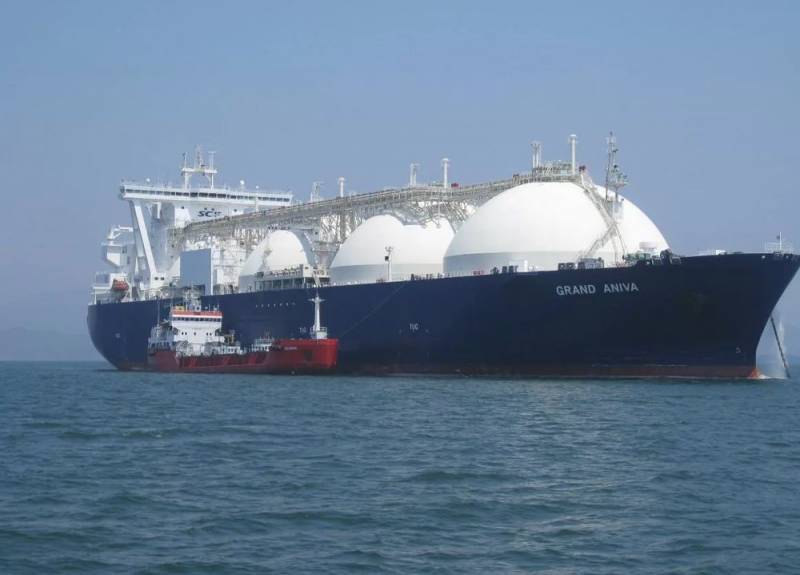 It is clarified that LNG supplies from the USA by 2023 can grow to only 8 billion cubic meters. m., which will be about 1,6% of the total gas consumed in the European Union, i.e. they will not exceed the statistical error and affect the market. For clarity, starting from the moment US LNG was delivered to Europe (April 2016), only 7,9 billion cubic meters were delivered. m. Of the specified volume of 3,3 billion cubic meters. m. were delivered in 2018.
This is reported by the publication
Kommersant
, emphasizing that the share of Russian Gazprom now amounts to about 37% of the gas market of the European Union. It should be recalled that recently we
Reported
how Russia broke into first place for deliveries to Europe already and LNG.
Analysts of the publication suggest that of the available in the US 119 billion cubic meters. m. of LNG capacity, only 7% or so will be exported to the European Union. This is even less than in 2018, when the EU accounted for 11% of the total number of LNG supplies from the United States.
It should be added that, according to Gazprom Export, the import niche in the European market by 2023 could reach up to 40 billion cubic meters. m. This is the same additional amount of gas that Europeans may need.
In addition, Russian LNG, supplied by Novatek to Europe, is now cheaper than American LNG. And if the company further reduces the cost of its production and liquefaction, due to the localization of equipment production and the introduction of new
of technologies
, then the final product will become even cheaper than the American. Consequently, Russian LNG will become even more attractive to Europeans.