On March 10, 2019, the Indian Air Force shot down another Pakistani drone over the Indian state of Rajasthan in the north of the country. This was announced on March 11, 2019 by the Indian television channel NDTV (New Delhi Television Limited).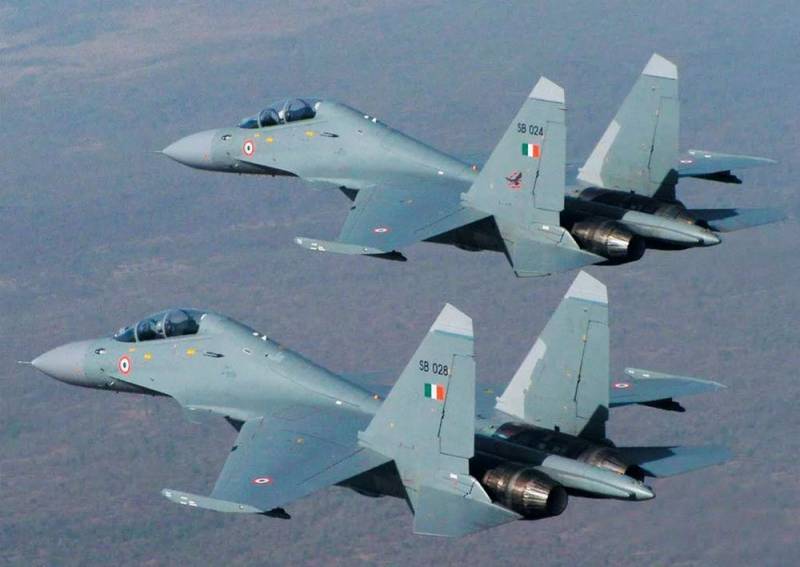 We received information that some object fell from the roof of the building. We informed the army and border security forces. No casualties reported
- Ismail Khan, a senior police officer in Ganganagar, told the channel.
It is reported that this is the fourth drone, launched from the territory of neighboring Pakistan and shot down, recently, over the territory of India. The first drone was shot down on February 26, 2019 near the village of Nanghatad, Kach County, Gujarat. It is specified that he was shot down by an Israeli SPYDER ground-to-air missile (Spider air defense missile system).
A second drone was shot down near the city of Bikaner in Rajasthan on March 4, 2019. He was destroyed by a Su-30 fighter.
A third drone was shot down over the city of Ganganagar in Rajasthan on March 9, 2019. The military reported that they shot down a drone in the morning, and local residents confirmed that they had heard intense shooting.
In addition, on March 9, 2019, security forces arrested a Jaisalmer resident suspected of espionage identified as Fataan Khan. This was confirmed by Kiran Kang, the senior police officer in the area.
And so, on March 10, 2019, another Pakistani drone was shot down over the city of Ganganagar in the state of Rajasthan.
It should be recalled that relations between Islamabad and New Delhi escalated after a suicide bomber blew himself up on February 14, 2019 near a column of Indian military police. After that, the Islamic group Jais-e-Muhammad claimed responsibility for the killing of 45 people.
At the same time, a second, similar attack occurred on the territory of Iran. And by a strange coincidence, both terrorist attacks occurred after Tehran, Islamabad and New Delhi agreed to build a gas pipeline from Iran to India, through Pakistan.