A series of catastrophes of passenger aircraft of the latest generation Boeing 737 Max suggests that the company's popularity and size are not a guarantee of the safety of its aircraft.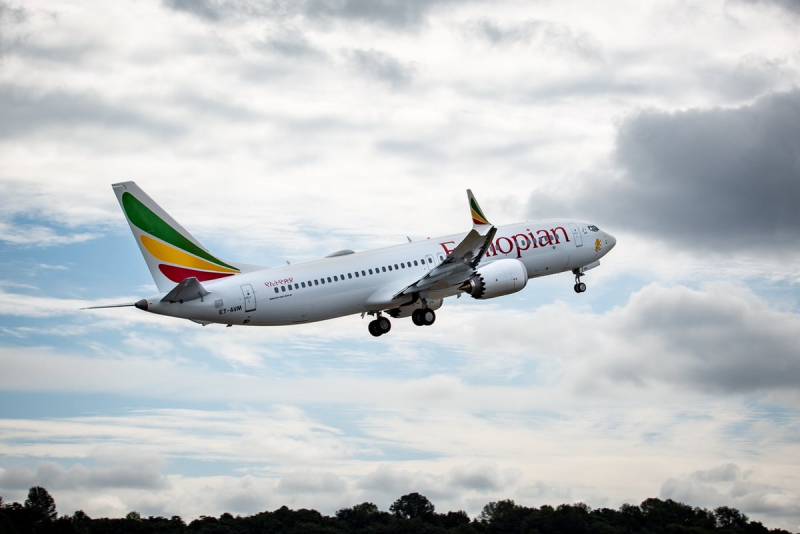 The crash of the Boeing 737 of the Ethiopian airline Ethiopian Airlines, which occurred on March 10 and caused the death of 157 people from 35 countries, including the Russians, caused the cancellation of the presentation of the Boeing 777X model, which the American corporation planned to hold on March 13.
The press service of the corporation announced that the management and staff of the company were deeply saddened by the accident in Ethiopia and postponed scheduled for March 13 presentation of a new model of a passenger aircraft with widespread press coverage.
Recall that the tragedy that occurred in the sky of Ethiopia was the second in the last six months, the culprits of which were American airliners of the Boeing 737 Max model, which today are the most sold out in the line of the corporation.
On October 29, 2018, the Boeing 737 Max crashed into the Java Sea, serving domestic routes and owned by the largest Indonesian airline Lion Air. The catastrophe claimed the lives of 181 passengers (including 3 children) and 8 crew members.
Even then, Boeing Corporation announced that aircraft control systems can give erroneous data, and this, in turn, could bring the plane to a steep peak.