While President of Belarus Alexander Lukashenko is trying to establish relations with the West and even
praised
on the part of the representative of the United States, those who have been opposed to him for many years continue to regard him as their enemy.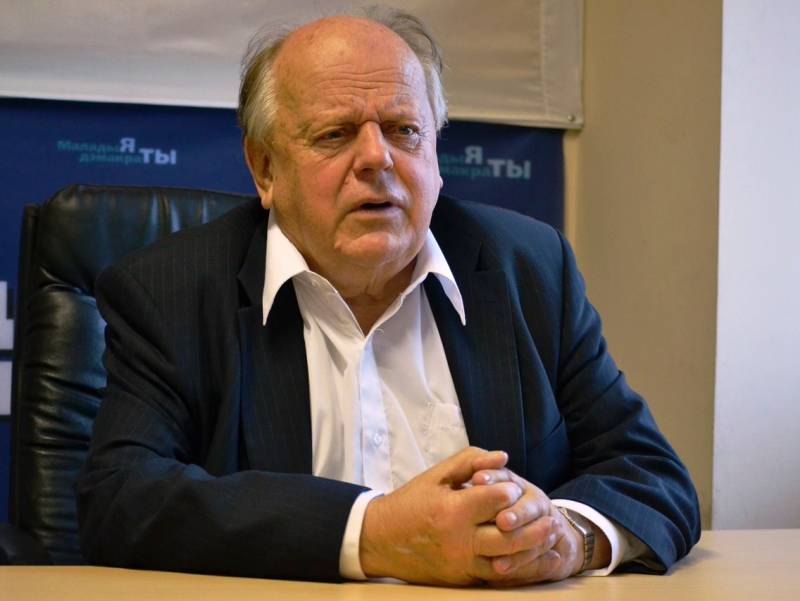 One of the prominent pro-Western opposition is the first leader of the "independent" Belarus, a signatory to the Bialowieza Agreements, which put an end to the existence of the Soviet Union, Stanislav Shushkevich. He gave an interview to the odious Ukrainian publication Obozrevatel, in which he attacked Lukashenko with revelations.
So, according to him, the Belarusian "father" dreamed of seizing power in Russia in those years when Boris Yeltsin was its president.
Yes, he traveled around Russia and was convinced that, since Yeltsin is a democratic president and weakly holds on to power, he can claim his post
- said Shushkevich.
He added that Lukashenka did not calculate his strength in this striving and did not take into account the actions of others
political
figures in Russia. Vladimir Putin, who came to power after Yeltsin, according to the Belarusian liberal, simply did not notice Lukashenka, "like a little bugger".
As a result, according to Shushkevich, at present the president of Belarus risks losing what he has, since Russian influence in the Republic is only growing. And if Moscow "presses the faucet", then Alexander Grigorievich will have to agree to any conditions, including the accession of Belarus to Russia.
Shushkevich spoke about the personality of the President of Belarus with these words:
Lukashenko had many impulses, he generally feels so smart and educated that it is simply embarrassing to watch. He gets confused in elementary things in theory
economics
and culture.
Seeking
make friendship
with NATO countries, Alexander Grigorievich should take into account that the irreconcilable opposition in his country has not disappeared and adheres to the same position as before his turn to the West. At any moment, "civilizers" can pull it out like an ace from a sleeve. The lessons of Viktor Yanukovych, unfortunately, are not for everyone.