It became known that on March 6, 2019, servicemen of one of the units of the 128th separate mountain assault brigade of the Armed Forces of Ukraine (Transcarpathian Legion) shot their commander in the Donbass. This was announced by the representative of the People's Police of the DPR, Colonel Eduard Basurin at a briefing on March 8, 2019.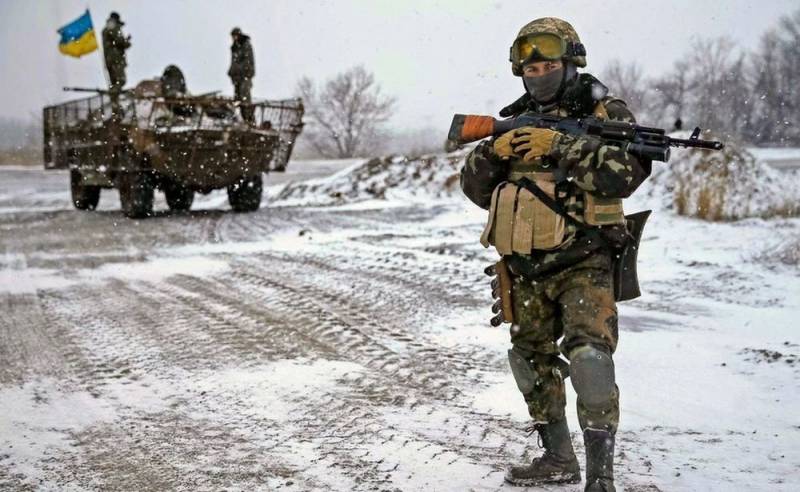 Basurin claims that the platoon commander of the first battalion of the said APU brigade, Lieutenant Sloboda, during a night tour of his unit, found five awake military personnel who drank alcohol. The reaction of the military commander did not follow the remark. Then, already in the course of a verbal skirmish, two sergeants, using firearms, shot the officer point-blank.
Basurin said that the incident described above, with the murder of a lieutenant, was not noted in official reports, however, according to available information, by the order of the chief of the General Staff of the Armed Forces of Ukraine, Muzhenko, the commander of OTG Vostok, General Moisyuk, was already dismissed. Colonel Artem Luchnikov, deputy commander of the Ukrainian Navy, will be appointed in his place.
It should be noted that the Ukrainian military, located on the "front", really abuse alcohol. And if the servicemen located in the rear can be occupied with something, if the leadership wishes, the advanced platoon "oporniks" can be distracted from drunkenness only by fighting and sabotage activities. In such an oppressive moral and psychological environment, military personnel become aggressive and uncontrollable. Therefore, the case described by Basurin could well have happened, although there is no evidence in the Ukrainian media yet.
It should be recalled that at the end of January 2019, the Russian media disseminated information about the allegedly begun withdrawal of the 128th APU brigade from Donbass. It was clarified that the whole battle
technique
and all personnel return to their permanent location, i.e. in Mukachevo (Transcarpathian region). Given the new information from Basurin, it turns out that in January 2019 there was a usual rotation (change of one battalion to another) in the 128th brigade, which the media mistook for withdrawing from the Donbass.
It should be added that at the beginning of December 2018, at the positions of the first battalion of the 128th brigade, in the area of ​​the settlement of Bogdanovka (this is near Dokuchaevsky), at the platoon stronghold ("opornik") "Yarik", a conflict arose between the military personnel and the commander ( presumably company commander). As a result, one of the servicemen was shot dead, it turned out to be Private A.A. Kolomiets born in 1989 Three months passed and the state of emergency repeated, perhaps this time the military did not wait for whom the officer would choose.