In Ukraine, it has been suggested that the current president, Petro Poroshenko, is preparing to flee abroad. Therefore, he is selling his assets.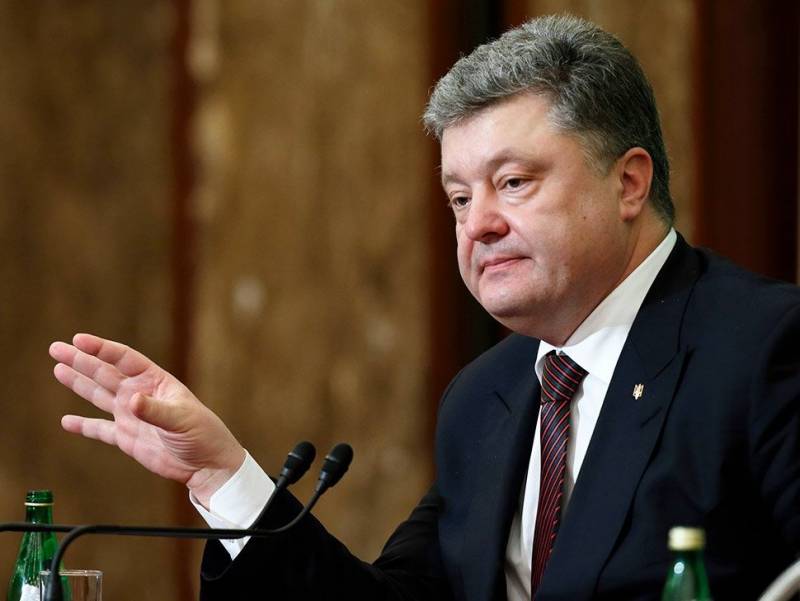 As the former minister stated
economics
the country, the head of the Center for Market Reform, Vladimir Lanovoi, Poroshenko will most likely not win the upcoming elections, so he will have to answer for the deplorable situation in the army and for corruption crimes.
In his article for Glavred, Lanova emphasized that the Ukrainian president deliberately delays the war in the Donbass, as it benefits him. He makes a profit thanks to corruption schemes, such as, for example, the purchase of defective spare parts for the military
equipment
from Russia. They are purchased at inflated prices, and then the companies associated with the president and people from his entourage receive profitable orders.
According to the former minister, instead of producing modern weapons that would be superior to Russian, obsolete weapons are produced in Ukraine. He added that strategic management does not comply with Alliance standards.
All these circumstances together form an unsightly picture of the state of our army. It remains weak, morally obsolete, unsecured to the necessary degree by technical and military means.
–– concluded Lanova. And he sees the main reason for this situation in corruption, and in the personality of Poroshenko himself, who, in his opinion, deserves impeachment.