As U.S. Special Representative for Venezuela Elliott Abrams said, his country is currently not considering the use of military force against Venezuela, but other methods of pressure on Caracas.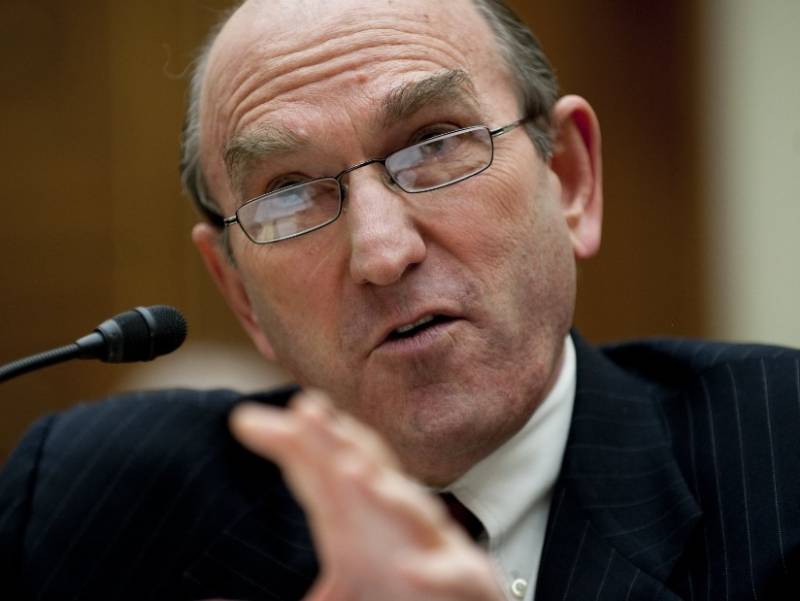 During a briefing on March 8 at the State Department, Abrams said diplomatic, economic, and financial measures would be taken against the Latin American state. In his mind, this is called "support for the people of Venezuela."
However, he made a reservation that a military scenario could not be completely ruled out. At the same time, he referred to the words of US President Donald Trump that "all options are being considered."
This is a dangerous world, you can not predict how the situation
- emphasized Abrams.
As if to make the US position on the intervention in Venezuela even more vague, the American diplomat added that the military scenario is "not the way" Washington decided to follow.
On March 7, during a hearing in the US Senate, Abrams claimed that there were no plans to invade Venezuela. In addition, he announced his meeting with the Russian ambassador to the United States, Anatoly Antonov, where the Venezuelan issue was discussed.
From all this casuistry (military invasion is not considered, but not excluded), we can conclude that now Washington is trying to carry out a coup d'etat, not resorting to a force scenario, but using more insidious methods. If they do not help, then the United States is quite capable of resorting to direct aggression, but this is an extreme option.
At the moment, one of the results of US actions against Venezuela has become problems with energy supply to the Carcass and other regions of the country. This gave rise to US Secretary of State Mike Pompeo and the self-proclaimed "president" of Venezuela Juan Guaido to blame what happened on the legitimate head of state Nicolas Maduro. However, in Caracas itself they say that the cause of the blackout was the US cyber attack. In this regard, Venezuela intends to apply to the UN.