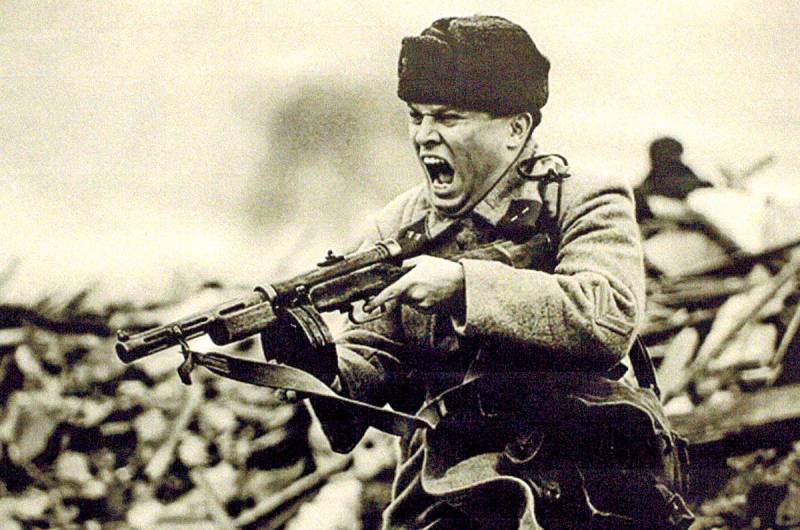 Who just did not trample recently on the bones of Alexei Serebryakov. I will say now, maybe an unpopular thing among Russian pseudo-patriots, only all your righteous anger and all the hatred and disgust that you poured on him recently, you poured only because he was partially right. I'm absolutely not going to defend him or block him, only the reason for your fierce hatred of him is that he told the truth and that is precisely what you just cannot forgive him for.
Below I will give only his most impudent statements, and then we will discuss them:
"The Russian government, the flesh of the flesh of the Russian boor ...". "For me, artificial smiles [in the West] are better than sincere anger [in Russia]." "Until now, neither knowledge, nor ingenuity, nor enterprise, nor dignity is a national idea. The national [Russian] idea is power, arrogance and rudeness. " "This is not poverty: to nail exactly a shelf is a monstrous laziness!" "There is no civil society in Russia."
Now the question is - what do you disagree with here? The wording may be quite harsh, on the verge of a foul, but you know all this without him inside and for yourself. You do not just have to roll your eyes and pretend to be an insulted innocence - and such is usual for us. But along with this, there is another thing - one that no West is capable of, such that it silence in admiration, finding no logical explanation for this. Serebryakov simply did not say this.
It must be said that Serebryakov is a rather controversial person and has long excited Russian society with contemptuous remarks about the essence of the Russian character and the nature of Russian power. Originally from the USSR, he retained all the intellectual diseases of the late Soviet intelligentsia, such as a combination of great-heartedness with amateurism, extreme moralism and an incredible ambition for underestimation. All this explosive mixture is abruptly implicated in the myth of the superiority of Western culture over Russian for the reason that the Western one is based on individualism and the pursuit of wealth, and the Russian is archaic and still does not distinguish the individual from the collective. I could argue with the latter, but laziness. If we proceed from the fact that "civilization is the process of isolating a person from the crowd," as some Western gurus try to draw us in, I say that you, the Western gurus, are mistaken about Russia, your standard patterns do not work here. For Russia is not a miserable Europe for you, it is a separate civilization, different from your western and even eastern form of existence of matter, which has absorbed both of them. Since here over the centuries, as in a melting pot, as in a crucible, dozens of ethnic groups have melted down to crystallize a very special breed of people that you call, who are terrified, who are admired by the "Russians" and who are afraid of their whole lives because they don't understand it condition. And we live like you can't even imagine in a nightmare, and we are capable of such that your gut is thin. Because we are different. In support of this, I will quote the words of Alexander Blok, since it's better not to say to him better than he is on this subject:
"Millions are you. Us - darkness, and darkness, and darkness. Try it, fight us! Yes, Scythians - we are! Yes, Asians - we, With slanting and greedy eyes! For you - centuries, for us - a single hour. We, as obedient slaves, We held a shield between two hostile races of the Mongols and Europe! .. For hundreds of years you looked to the East, Digging and melting our pearls, And you, mocking, counted only the term, When to instruct the cannons of the vent! Here - the time has come. Trouble beats with wings, And every day the resentment multiplies, And the day comes - there will be no trace From your Paestums, perhaps! Oh old world! Until you die, While languishing with sweet flour, Stop, wise as Oedipus, Before the Sphinx with an ancient mystery! Russia - Sphinx. Rejoicing and mourning, And drenched in black blood, She looks, looks, looks at you And with hatred, and with love! ... Yes, to love as much as our blood loves, None of you love for a long time! You forgot that there is love in the world, Which burns and destroys! We love everything - and the heat of cold numbers, And the gift of divine visions, Everything is clear to us - and a sharp Gallic meaning, And gloomy German genius ... We remember everything - the streets of Paris hell, And the coolness of Venice, Lemon groves distant aroma, And Cologne smoky bulk ... We love the flesh - and its taste, and color, And the stuffy, mortal flesh smell ... Are we guilty, since your skeleton crunches In our heavy, tender paws? We got used to grabbing at the reins of the zealous horses playing, Breaking the heavy sacred horses, And pacifying the obstinate slaves ... Come to us! From the horrors of war Come into a peaceful embrace! Before it's too late - the old scabbard sword, Comrades! We will become - brothers! And if not - we have nothing to lose, And treachery is available to us! Century, centuries, Sick later offspring will curse you! .. But we ourselves - from now on you will not shield, From now on we will not join the battle, We will see how the mortal battle is in full swing, With our narrow eyes. We will not budge when the fierce Hun will rummage in the pockets of corpses, Burn cities, and drive a herd to church, And fry the meat of white brothers! ... For the last time - come to your senses, old world! To the fraternal feast of labor and peace, For the last time to the bright fraternal feast Summons the barbaric lyre! "
It would seem that 100 years have passed since then, but nothing has changed. Still, the western world is looking at us through the sight of a machine gun, despite the fact that we are crying out for peace. "Before it's too late - the old scabbard sword, Comrades! We will become - brothers! And if not - we have nothing to lose, And treachery is available to us! Century, centuries The sick late posterity will curse you! " (1918, s). No associations with a recent Putin statement: "Why do we need a world in which we will not be? .. The aggressor must know that retaliation is inevitable, it will still be destroyed! .. We, as victims of aggression, will go to heaven, and they will simply die , because they won't even have time to repent! " (2018, s). History, apparently, never taught anything to our enemies! Sadly, however! .. But back to Alexei Serebryakov.
In defense of him, I cannot help but notice that he is still a good actor (and even his critics do not argue with this), contradictory, but extremely honest, he does not play, he lives on stage (in the frame). Another such copy is Alexey Panin, who, in general, like an animal, is so natural and sincere that it is impossible to replay him on stage. Like a cat or a dog. He finished, however, even worse than Serebryakov. It turned out to be a very explosive mixture. Plus, he is also deprived of the brain in life. But even in this, Panin is also sincere, he does not pretend to be an intellectual. A find for our sworn "friends and partners" - they got a sincere useful idiot, he doesn't even have to pay, he sincerely and completely free believes in what he says and what he does. At first he kissed the Crimean bridge and, smearing snot on his face, shouted "Krymnash!", And then just as sincerely asked, why do we need a bridge when children die of cancer. After which he sharply got ready for the West. What can I say? Clinic in its purest form! Medicine is powerless, you can only sympathize. Well, God bless him, Panin, here we gutar for Serebryakov.
His whole misfortune is that Serebryakov is flesh from flesh, blood from blood is a Russian person, with all the peculiarities of the Russian people - rejection of any power and at the same time worship and servility before it; with a heightened sense of social justice and self-esteem, and at the same time, truly Christian humility and endless patience, bordering on the passivity of the doomed; with faith in a good king, and at the same time with confidence that power corrupts and honest in power there is not and cannot be; with the conviction that the West will help us and we must follow it, and with the holy faith in the special Russian path that our history has outlined for us, since Russia is not a state, but a civilization. And there is no contradiction in this, because the Russian people are woven from these contradictions, they are contradictory from birth by nature.
In short, I can still talk a lot, but it's better not to tell Bismarck in this regard. How this German managed in the short time that he lived in Russia to accurately capture the essence and salt of Russian nature, which crystallized over its thousand-year history, is a mystery to me. But I would hang his quote in all foreign embassies in a frame next to the flag of the Russian Federation:
Russians have the most militaristic consciousness of all the great ethnic groups. This categorically must not be confused with aggressiveness, both acquired and possibly innate, inherent both to individual people and many large and small nations. At the same time, Russians are one of the most peaceful nations, which naturally coexists with militarism, without causing any contradictions, but only emphasizing the ubiquitous ambivalence and duality that permeate them and their attitude towards the world. They are amazingly efficient and amazingly lazy, they are mean and wasteful, they are extremely unpretentious to the ability to survive in any extreme conditions and at the same time they love comfort, they are courageous to heroism and often extremely indecisive, which is easy to confuse with cowardice, they are individualists and collectivists, they are cruel and merciful, they are weak and inaccessibly powerful, they are conservative and revolutionary, they are inventive and stereotypical, they are brilliant to idiocy, and, finally, they are both Europeans and Asians at the same time. And it is not necessary to say that the described properties are to one degree or another inherent in any peoples and ethnic groups, and that Russians are no better and no worse than others. Actually, we are not talking about who is better and who is worse. They are just different. They live in a parallel world in relation to everyone, and no one could always understand them at all times, because they are completely unpredictable!
I just take my hat off to the genius and vision of the first chancellor of the German Empire, who had penetrated the secrets of the Russian soul 150 years ago. In the quote I quoted, Otto Leopoldovich, our unforgettable, describing the Russian people, uses one clever foreign word that explains this phenomenon - ambivalence (duality, contradictory in our way). Yes, the Russian people are ambivalent and therefore not understood by anyone. As the poet said: "You cannot understand Russia with your mind, you cannot measure common arshin, it's special to become one, you can only believe in Russia!" This was said by Fedor Tyutchev 152 years ago. Since then, essentially nothing has changed. We remain a mystery to the whole world. And while it does not matter where we live. He is Russian and Russian in Africa! Aleksey Serebryakov, having escaped to Canada, could not escape from himself like that, he remained a Russian man and we just cannot forgive him for this. But Serebryakov is no exception here, Russian people, wherever they go, everywhere remain Russian people, without changing their mentality and not adapting to external circumstances, but, on the contrary, trying to change them for themselves. At the same time, it does not matter at all what nationality the natives of Russia are Germans or Jews, Khanty or Mansi. They are Russian in spirit. Therefore, in Israel and America, all Jews from the USSR are called Russians, and in Germany, Russian Germans cannot find a common language with the native Germans, feeling like strangers at their holiday of life. We have different polarity and, as it turned out, perpendicularly sharpened "
technological
connectors ". No wonder they say that the Russian is good, the German is death!
I'll tell you more, the West Germans cannot find a common language even with the East. It would seem that almost 30 years have passed since the unification of the two Germanys, and the line between them still lies, running along the border of the FRG-GDR. They even came up with words explaining these differences - "Aussie" and "Wessi" (from the words "ost" and "west" - "west-east"). The "Ossis" fell under the Soviet matrix, they have a Soviet, read Russian mentality, up to a sense of humor (which is funny to the West Germans, it's only perplexing to the West Germans), but "Wessy" has the oppressed psyche of the defeatists, imposed on him by 70-year-old American occupation. The UN International Peacekeeping Force first encountered this paradox when units recruited from the Federal Republic of Germany were completely unsuitable for the fulfillment of the tasks assigned to them, while representatives of the National People's Army of the GDR coped with them successfully. The whole snag was in ideological education - East Germans were brought up not as defeatists, guilty of the very concept of fascism, but as its victors. They did not have the inferiority that the American curators grew up in their Western counterparts, in every way etching the spirit of the victors from those. And for 70 years they have more than succeeded in this. Even after the reunification of Germany, two of its halves live experiencing mental difficulties associated with these differences - the mentally eastern German is not a westerner comrade!
The paradox is that the Germans have always, at all times, been excellent warriors - we knew this in our own skin, starting with the Teutonic Order and Alexander Nevsky and ending with the last two world wars. How the Americans managed in 70 years to turn them into limp hamburger eaters, not even able to protect their own women from the attacks of sexually anxious migrants, I don't know! Going on protest marches in tights and skirts instead of tearing down their heads and tearing everything that they have hanging between their feet, presumptuous chummeks - this is beyond my understanding! I'm even scared to imagine what would be done with these chuchmeks in the Russian Federation. But the Germans also apologize to them for the inconvenience.
But God be with them, with the Germans, back to the Russians. In this case, the Russians living in Ukraine. That we, in fact, are one people, divided by scum
politicians
in 1991, more about this Putin said. But I see that a lot of people have already appeared in Russia and Ukraine who do not agree with this point of view. Everyone who on both sides of the barricade with foam at the mouth proves to me that we are not brothers, once again convince me of the opposite. We are one people, whatever one may say, the shit is the same, and the height of the spirit is the same. But the Ukrainian patriots, who hate everything Russian, and the Russian cheers-patriots, who advise all indiscriminately Ukrainians to kill themselves against the wall and wash themselves with their Ukrainian blood, are twin brothers with only opposite signs, who finally realized the bright dream of the Americans to push our two peoples together, who in fact, there is one and the same people. Bravo guys, you are doing this task perfectly. I despise you equally.
Explain to me, to an unreasonable idiot, why some wretched Hungary, which has neither intercontinental missiles, nor oil, nor gas, which is almost invisible on the world map (only, except through a microscope!), With resources thousands of times smaller than the Russian Federation can fight with Ukraine in the trash because of some unfortunate 250 thousand ethnic Hungarians locally living in the Transcarpathian region, for their right to receive education in their native language. At the same time, blocking and torpedoing all decisions in Ukraine, both in the EU and NATO, creating a special ministry for Transcarpathian affairs and issuing passports of Hungarian citizens to everyone who confirmed their Hungarian origin (and there are already 180 thousand of them!), And the great and invincible Russia can't, silently watching how the rights of 15-20 million Russian and Russian-speaking citizens of a neighboring country, connected with the Russian Federation not only with a common language, culture and history, but also with family ties ?! This is such a failure, such a defeat that no success in Syria and in the international arena can close! Moreover, the consequences of this failure you will reap for many, many years to come. Not only do you lose your last supporters and sympathizers in Ukraine, you also lose future generations, and you lose them forever! This is not something that is not imperial, God bless her with this empire! It is simply not state-owned. A politician of the rank of Putin cannot look so narrowly, under his feet. He must have a planning horizon of at least 50 years. What will happen to Ukraine in 50 years? And there will be a black hole that will draw into itself, like any antimatter, everything around. Why does Russia need such problems in the future? I dont know! One hope is that I don't know Putin's plans either. I hope for its adequacy to the expected threats. Believe me, this is not about military and terrorist threats (Russia will cope with them, then). We are talking about the plans of the American curators that are being realized before your eyes on the recoding of the Ukrainian population and the breakdown of its historical matrix.
So that you understand what I'm talking about and some such threats await you in 10 years, I'll give you just an example of the EU - how the Americans disposed of the defeated peoples of the Third Reich, which, in fact, of the whole of Europe, were left in the zone of American responsibility, and that as a result received. And they got it, they got it - the results are simply breathtaking! You can watch them right now, live, without leaving your TV. Europe is obsequious, in a low bow raked behind America. There the Germans, and the French, and the Dutch, and the Flemings, and the Northern Europeans, and the South — all swallow silently what the white master will offer them. Only the Young Europeans dare to open their mouths - there are all kinds of Poles, Hungarians, Czechs, Slovaks and, oddly enough, Austrians and Italians. And why? The answer is simple - they have a different story. They were in the zone of Soviet occupation, they did not break the matrix. The very matrix that the Americans are now breaking through their henchmen through the knee in Ukraine, and which so far gently, through the "fifth column" accessible to them and the media that are sitting on their suction, they are trying to break down in your country too, ( about the corrupting corrupting influence of the West, its spiritual and material values, especially on the younger generation, you yourself all know that you've cooked in this soup for 26 years, I won't tell you anything new). The results are not long in coming. You will reap the storm, sowed by the Americans, when a generation of morons born in 2000+ grows up in Ukraine, for whom there will no longer be authorities and who perceive history in the form in which it is fed to them by the scoundrels who came to power in 2014 and rebirths.
I brought all this just so that you (Russians) do not underestimate the possible consequences of brainwashing your Ukrainian brothers. The consequences can be more than deplorable. Professionals work! They have many years of experience breaking the matrix and rewriting the historical code. If they managed to break the Germans and Japanese with their historical traditions (what are the Samurai and the Teutonic Vikings alone ?!), what can we say about the brainless heirs of great ukrov ?!
Even more disgusting than the pseudo-patriots on both sides of the barricades, who are at least sincere in their idiocy, are the former citizens of Ukraine who have happily found their new homeland and now become Russians. And from the height of their new position, now stomping for the Russian Federation and despising all Ukrainians who remained in the old vessel, going to the bottom. I see such freaks, starting with popular scribble bloggers, such as Yulia Vityazeva and Dmitry Dzygovbrodsky, and ending with Rostislav Ishchenko, an ultra-mega-expert on Ukrainian and other issues, who saved their asses in the Russian Federation and is now pushing out their former fellow citizens trying to get into this boat, with the words: "Where are you going, you bastard ?! Well, don't borrow! The trough is not rubber! Come along here, you know! Go to NATO! (which in translation means go to hell!). " One would like to ask them: "Have you received a Russian passport for a long time? Quickly, you changed your shoes! "
"But only when once again deceived, plundered, fragmented and demoralized Ukrainians run to ask for help (primarily material) from Russia, it will be necessary to collect all the willpower, discard sentiments and find enough healthy cynicism mixed in with their own interests, and explain that for cookies and other nishtyaks - this is there, in NATO and the EU. And the maximum that Russia can help Ukraine is to give it a compass. Where the course she has chosen is clearly indicated - to the West! "
Guess three times, which of the above characters belong to these words? And what, in fact, is the difference, because half of you are ready to subscribe to them yourself. And why are you better than Alexei Serebryakov, whom you condemn? And there is no paradox here - this is the contradictory nature of the Russian soul. Everything in it is - and the height of the spirit, and the baseness of the fall.
Summary
He started for health, but finished for peace! He began with Alexei Serebryakov, and ended with a Russian ethnic group and a controversial Russian character. For all the inconsistencies of my conclusions, I should notice the main thing. The Russian state is inherently ideocratic, it is not based on material success, but on the general idea of ​​justice and faith that our cause is just. The Russian people, and they have repeatedly proved this in their history, are capable of accomplishing the impossible, even in more difficult conditions than now, but only in one case - if they believe in the chosen path. If he ceases to believe and does not accept the choice of power, then, as the destruction of the USSR has shown, even enormous military power will not help.
In the recently published ideological conceptual opus of GDP assistant Vladislav Surkov "The Long State of Putin", he is trying to substantiate this message by introducing the concept of "deep people". There is one, it turns out. Our. Russian. You won't get it, it's not being conducted, you see, on gadgets and other excesses, it is mistrustful of those in power and most importantly, there is a core in it that cannot be understood by all these vaunted overseas marketing political strategists - the last shirt can be in difficult times. take off and put life. For the Fatherland, understand! Here I don't mock at all, I myself think so, because these are my words, from comrade Surkova is wiser about this.
Putin said the same thing, summing up the results of the Syrian campaign, that the Americans would never understand us, that a Russian soldier, unlike an American soldier, can easily die if he knows that he is defending a just cause. This, precisely, is the main difference between Russians and all other ethnic groups. The Russians have a keen sense of social justice, for which they can go all the way. This is our upbringing. This is our cultural-historical code, which we absorb with mother's milk. The code written in the subcortex, due to the proud recognition of one's belonging to the Great Country and its Great History. This is exactly what our enemies are trying to erase from us. That is what they are most afraid of in us. That is what they are trying to destroy in the Ukrainians, who are Russian flesh from the flesh. And do not help them in this, pushing the Ukrainian people away from themselves, accusing them without exception of betrayal! You can't even imagine what forces are now thrown at breaking our historical ties. Only fools and traitors can not understand this. Choose for yourself who you are ?! I don't even know what is better, to be a useful idiot, or a pathological fool? A mistake is sometimes worse than a crime!
There are things that Russians do not forgive. And do not provoke them! And that is precisely why we are especially treated in the West, where, under poorly concealed apprehension, openly respect reveals itself. Because they understand - Russian can go to the end and die for the truth. American never! Prefers to agree. This is our fundamental difference! Remember the words of the hero Sergei Bodrov: "What is the strength, brother? Power is in the truth!". We grew up on these films, this understanding is within us. For truth, it's not scary to die. Vivid examples of this are our recent Heroes of Russia, who died in Syria, caused fire on himself, Alexander Prokhorenko and Roman Filipov, shooting to the end from the "Makarov" timeline. Americans will never understand this, and in this, as the GDP said, our strength and our pride! That's why the Americans are afraid of us to convulsions, to hiccups, because they are not ready to die for their truth. And we are ready! Moreover, even those young, by your estimates, morons are ready, walking in headphones and tattoos and listening to American rap. Because Russian blood flows in them. And so in our history it has always been awkward, according to the estimates of the older generation, young people rose up in bold years and covered the country, showing miracles of mass heroism and self-sacrifice.
And this is not inherent in Russian blood, but Russian in spirit. You all remember this story when during the war on 08. 08 08 a single Russian Yakut from the PKK to the edge stopped the column of Georgian special forces. And to answer all their offers, he answered purely in Russian: "Go ... to hell!" The world media then circled these photos with the caption: "Russian 300 is not necessary enough for one" ("Russian and 300 do not need, enough is one." The name of that Yakut was Bato Dashidorzhiev. And he was not a Yakut at all, but drilled, but it's just not important, he was a Russian-minded person. By the way, he died two days later in the same place in South Ossetia, protecting the civilian population, completely fulfilling his duty. Why he was not posthumously assigned the Hero of the Russian Federation, it's a mystery to me Maybe Vladimir Vladimirovich will hear me and correct this injustice 10 years later? They say that in the capital of Buryatia Ulan-Ude and a commemorative plaque. This is a real video of this episode, I'm sorry for not very good quality, yet removed not Mosfilm pavilion.
And here's another video on the same topic, the photo there seems to be staged, but everything else is true, I just got goosebumps and took my breath away when I watched, listen to the end and you'll be covered too - because we are Russian and God with us! So it is, as if I wrote the voiceover text myself, a sense of pride in the country and for its people is simply overwhelming.
Now you understand why I say that "Russian" is not a national category, but purely spiritual. "Russian", in my understanding, is not a nationality, but a way of thinking, a special form of the existence of matter, caused not by genes and a set of chromosomes, but by the place of birth, where the formation of the name of the person takes place. And this place is special! An empire occupying 1/6 of the earth's land, grinding and crushing dozens of ethnic groups, protecting itself from raids, both from the west and from the east, which at the same time survived, did not fall apart, absorbed all the national characteristics of the peoples subjugated by it, and while preserving their national identity, giving writing to many of them and introducing them to world cultural values, has the right to claim its own exclusiveness and the right to be called Russian civilization. At the same time, Russian is not by nationality, but by spirit. This is the essence of the uniqueness of the Russian soul and Russian character.
PS We assume that I have uncovered this endless topic. And this I still did not fit into the particular national character that Pushkin described as: "God forbid you to see the Russian rebellion, meaningless and merciless!" This is the question of the endless patience of the Russian people. But if patience breaks, then that's it! Khan to everyone! Russians harness for a long time, but drive fast! For the time being, the West is saving only that "there are few real violent ones ...", as Vladimir Vysotsky said. But it's better not to wake the dare while it is quiet, and not to tease the Russian bear. Because there are hundreds of ways to drive a bear out of the den, but there is no one how to drive it back. We assume that I, along with Vladimir Vladimirovich, warned you.