Since October of this year, Turkey begins to deploy S-400 anti-aircraft missile systems purchased in Russia. This statement by Defense Minister Hulusi Akar is quoted by Anadolu, a Turkish news agency.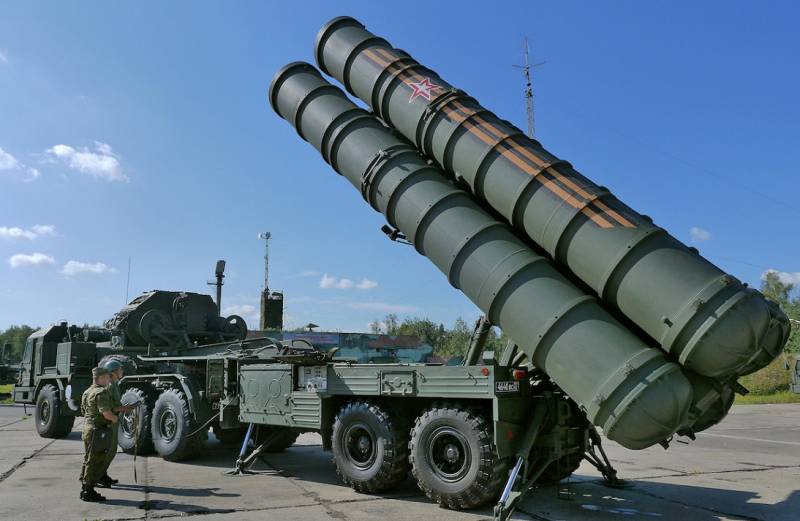 The decision on the specific location of the complexes will be made by the command of the Air Force of the republic.
According to Turkish Minister Hulusi Akar, the choice in favor of Russian air defense systems was made not on the basis of any preferences, but for reasons of need to organize the protection of Turkish airspace and its 82 millionth population.
According to the minister, Turkey is a member of NATO and does not forget about its obligations to the Alliance. But against the background of the fact that the United States, the Netherlands and Germany withdrew their air defense systems from the country, an urgent need arose in the republic to replace them with their own air defense systems. Although the United States offered Ankara to purchase Patriot systems from her, she preferred the Russian S-400 systems to them because of more favorable conditions.
The contract for the supply by Russia of four S-400 divisions was concluded in 2017. Its amount amounted to 2,5 billion dollars, with half of this amount will be covered by Russian credit.
The United States is unhappy with Ankara's act and criticizes its actions.