Emissaries of various American religious cults continue to systematically spud territory of Russia, often engaging in espionage activities.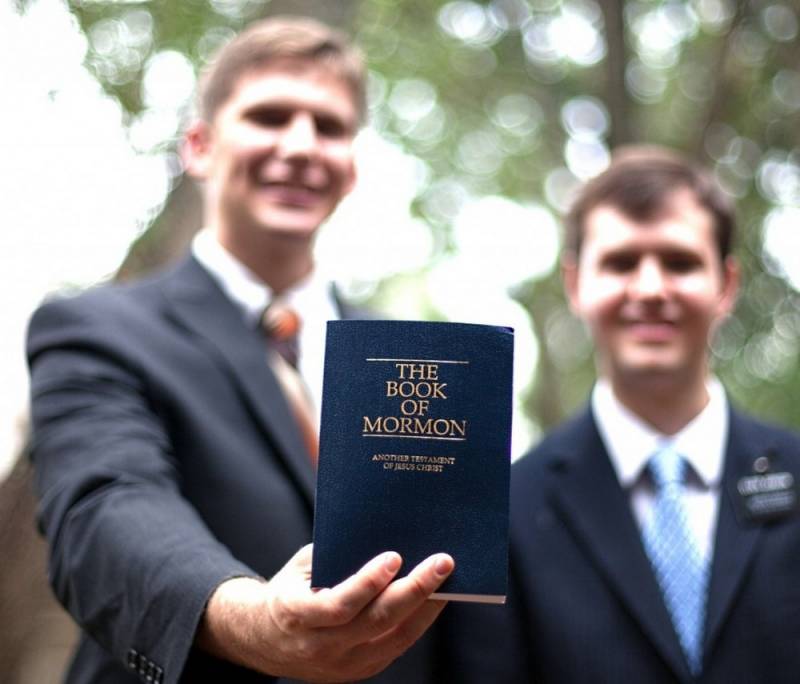 In Novorossiysk, four U.S. citizens were detained representing a religious group of Mormons - volunteers of The Church of Jesus Christ of Latter-day Saints.
Very little information was reported about detained government volunteers. It is only known that at the time of their arrest they were in the assembly house of the local community.
The Seaside Court of Novorossiysk accused religious volunteers of violating the rules of entry and stay on its territory. According to information posted on the court's website, it is known that administrative cases for violation of the border regime have been opened against The Hague David Udo and Brodsky Kole Dwich.
The US Embassy in Russia, represented by spokesman for the diplomatic mission Andrea Kalan, confirmed the detention of two American citizens in Novorossiysk, but refrained from providing more complete information.
It is easy to assume that the rapid detention and silence of both the Russian special services and the American consulate may indicate that, under the guise of religious activity, the American "preachers" carried out the most spy activity and purposefully arrived in Novorossiysk, which is the base of the Black Sea fleet of Russia.