U.S. Secretary of Homeland Security Kirsten Nielsen explained the purpose of the state of emergency. According to her, the reason for this step was the crisis situation on the southern border of the United States associated with migrants.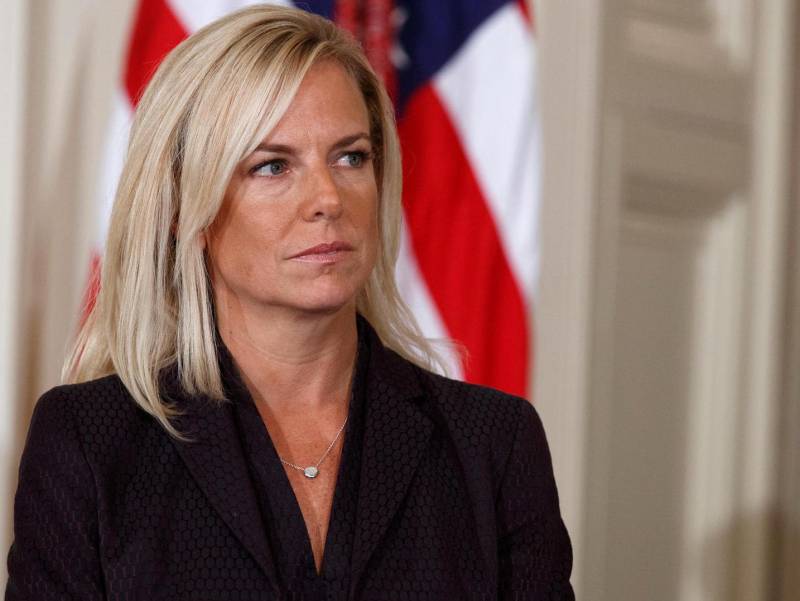 Nielsen spoke in the relevant committee of the House of Representatives of Congress, where she was asked to justify the decision of US President Donald Trump to impose a state of emergency on the border with Mexico. The question was asked: had it not been introduced solely for the purpose of financing the construction of the barrier wall. She replied that the state of affairs due to the migration crisis posed a threat to the country's security.
I can no longer confidently tell you who infiltrates our country, and this situation poses a direct threat to national security.
- stressed the minister, adding that the state's legislation is not yet able to offer ways to resolve this issue.
The decree on the introduction of an emergency on the border with Mexico was signed by the US President on February 15. This was the only way for Trump to get funds from the budget for the construction of the wall against migrants in the current situation of confrontation with Congress. However, on February 27, the House of Representatives, which is controlled by Democrats, voted in favor of a resolution to repeal the state of emergency. The US president said he would veto it.