On March 5, 2019, the press service of the Northern Fleet of Russia disseminated information that a detachment of its ships and vessels began to pass the English Channel. The aforementioned squad includes: the multifunctional logistics vessel Elbrus, the rescue tug Nikolay Chiker, the medium sea tanker Kama, and the frigate detachment with URO Admiral of the Fleet of the Soviet Union Gorshkov (project 22350).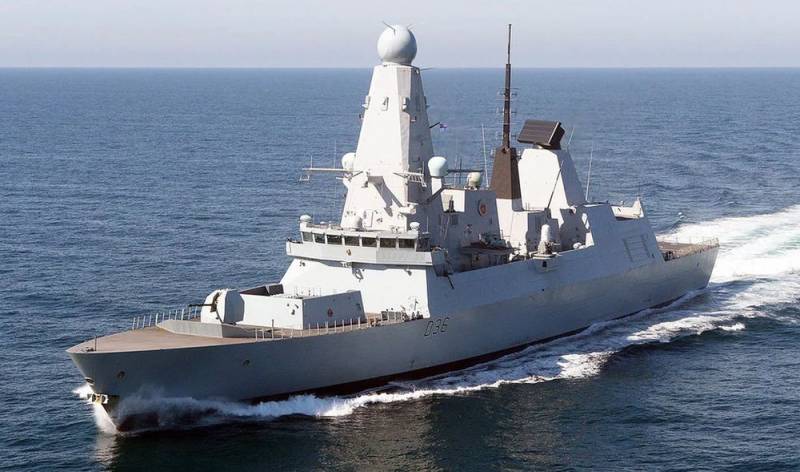 By the way, for the frigate, this is the first long-distance sea voyage that began on February 26, 2019. After leaving Severomorsk, the detachment overcame more than 1,6 thousand nautical miles and conducted several exercises.
On March 6, 2019, it became known that the detachment of the Russian Navy, passing off the coast of Great Britain, was accompanied by a destroyer (Type-45 air defense destroyer of the Daring class) of the Royal Navy HMS Defender (Defender, D36). This was reported from the shores of Misty Albion.
It is clarified that the British destroyer is following the actions of the Russian Navy detachment, which passes near the territorial waters of Great Britain. Moreover, the captain of the British destroyer Richard Hewitt has already announced that his team, together with NATO allies, will continue to monitor the detachment of the Russian Navy.
Together with our allies, we will continue to escort Russian ships in international waters off our coast in order to make sure that all protocols are followed during the movement of (Russian ships)
- According to the press service of the British Navy, which quotes the captain of his destroyer.
It is noted that HMS "Defender" left the port of Newcastle on March 2, 2019. He arrived in the patrol area on the eve of the start of the passage of the Russian Channel Navy Channel.