On March 6, 2019, an official representative of the People's Militia (NM) of the DPR, Daniil Bezsonov, presented at the briefing another report and spoke about the situation in the republic. He reported on the shelling to which the territory of the DPR was subjected over the past day and the consequences.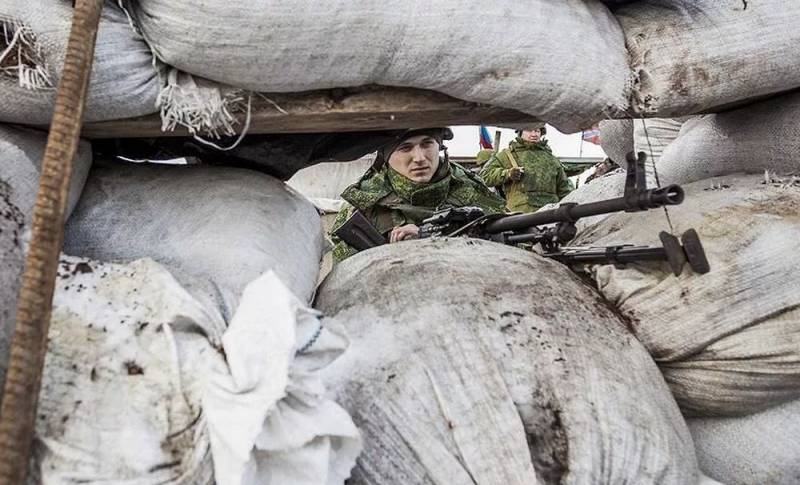 According to him, 14 settlements of the DPR were subjected to shelling by the Ukrainian security forces. That is, 14 times the Ukrainian security forces from seven APU brigades (the 57th and 58th motorized infantry, the 24th, 93rd and 30th mechanized, 128th mountain assault and 79th airborne assault) violated the termination regime fire in the Donbass per day. Fire was fired from mortars (82 mm. And 120 mm.), Grenade launchers and small arms in the Gorlovka, Donetsk and Mariupol directions. There are no losses among the personnel of the NM DPR.
After that, with the return fire of the DPR NM, the firing points of the Ukrainian security forces were suppressed (destroyed). It is clarified that on the part of the DPR NM, retaliatory fire was fired from weapons not prohibited by the Minsk agreements. At the same time, losses of the Armed Forces of Ukraine amounted to: 1 killed, 2 wounded.
Losses among civilians living on both sides of the demarcation line in the Donbass are not reported.
The day before, it was reported that the Armed Forces of Ukraine fired on the territory of the DPR 17 times, but as a result of return fire they lost 2 killed and 4 wounded.