Crimean Tatar extremists who fled to Ukraine in 2014 once again decided to "liberate" Crimea.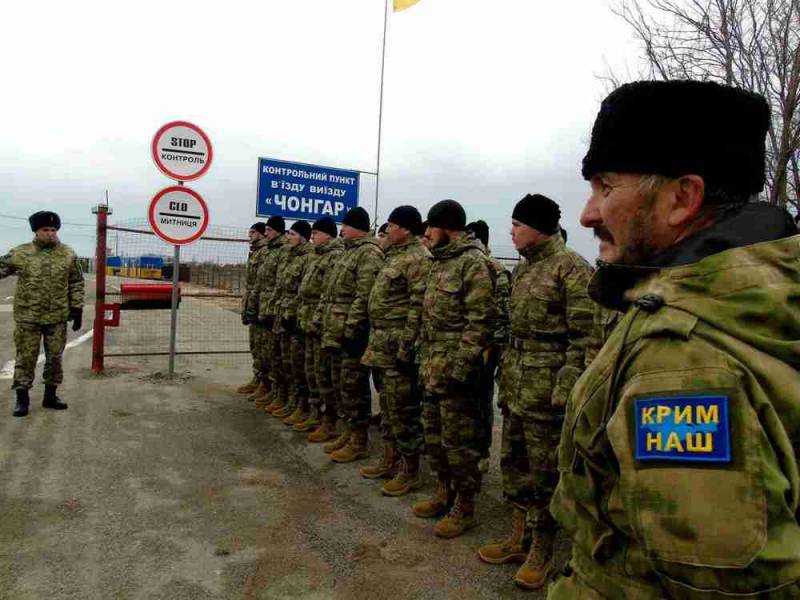 State Duma deputy from the Crimean region Ruslan Balbek while talking with reporters
RIA News"
reported that representatives of the so-called "Mejlis of the Crimean Tatar people" *, with the assistance of the Ukrainian authorities, are creating the "Haytarma" battalion, the purpose of which is to liberate the Crimea.
Speaking of the "Crimean Tatar battalion" it's hard to keep a smile, and Ruslan Balbek himself does not hide the irony. He said that "Haytarma" is a folk dance, therefore the head of the Majlis * Mustafa Dzhemilev and "heroes" from the battalion can arrive in Crimea in national clothes and dance this dance.
The reason for the irony is not only the name of the battalion, but also the history of the creation of the Crimean Tatar battalions. Over the past five years, two such battalions have been created - Asker and the Noman Celebegihan Battalion.
Despite the statement of Dzhemilev, Chubarov and other figures that the battalions will become the basis for the creation of the Crimean Tatar navy, marines and air forces, all the activities of the battalions were limited to the robbery of civilians in the Kherson region.
None of these battalions took part in hostilities in the east.
With the advent of winter, the "heroes" returned to their winter apartments home in the Crimea, where they were partially captured and planted by the Russian special services.
To date, there is not a single sign that the fate of the Crimean Tatar battalion "Haytarma" will be somewhat different from the fate of the two previous battalions.
* -extremist organization banned in Russia