To provoke and tease Beijing in the Asian region of the planet, Washington loves almost as much as bothering Moscow in Europe. Therefore, the increased activity of US Air Force B-52 Stratofortress strategic bombers in the area of ​​the Japanese archipelago and the disputed islands in the South China Sea is not surprising.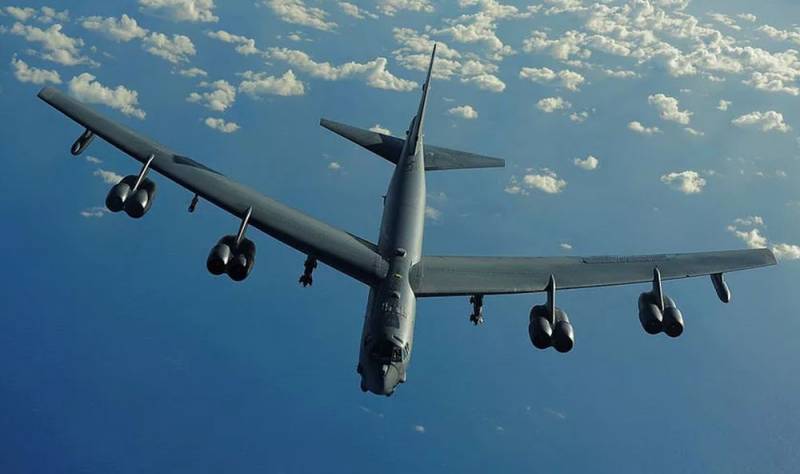 Two B-52 Stratofortress bombers took off from Andersen Air Base (Guam Island) and took part in regular training missions on March 4, 2019.
- the ABC television channel broadcasts a statement from the Pacific Air Force, which is part of the US Armed Forces Command in the Pacific and Indian Oceans (United States Indo-Pacific Command, USPACOM, PACOM).
It is reported that a pair of "strategists" after the flight split. One flew to train in the South China Sea, and the second trained near Japan in coordination with the US Navy and Japanese colleagues from the Air Force. Then both B-52s returned to their base.
It should be added that in November 2018, a pair of "strategists" of the US Air Force had already flown near the disputed islands in the South China Sea. And it should be noted that they (these flights) are very annoying China. In any case, the reaction of the Chinese comrades to them is very painful and rude.
We remind you that in the South China Sea, disputes between China, Vietnam, the Philippines, Brunei and Malaysia have not subsided for a long time. Countries can't divide up groups of small islands that nobody needed until hydrocarbon reserves were discovered there. We are talking about the Sisha archipelago (Paracel Islands), Nansha (Spratly) and Huangyan (Scarborough Reef) islands.