On March 5, 2019, it became known that the lawyer Igor Trunov, representing the interests of relatives of those killed in the crash of the Russian Air Force Tu-154B-2 airliner over the Black Sea on December 25, 2016, asked the head of the Russian Investigative Committee (TFR) Alexander Bastrykin to initiate a criminal case of negligence. The airliner followed the route Moscow - Sochi - Latakia (Syria), but 70 seconds after taking off from Sochi (Adler) airport, where it was refueling, it crashed into the Black Sea, 1,7 km away. from the coast. All 92 people on board died (8 crew members and 84 passengers).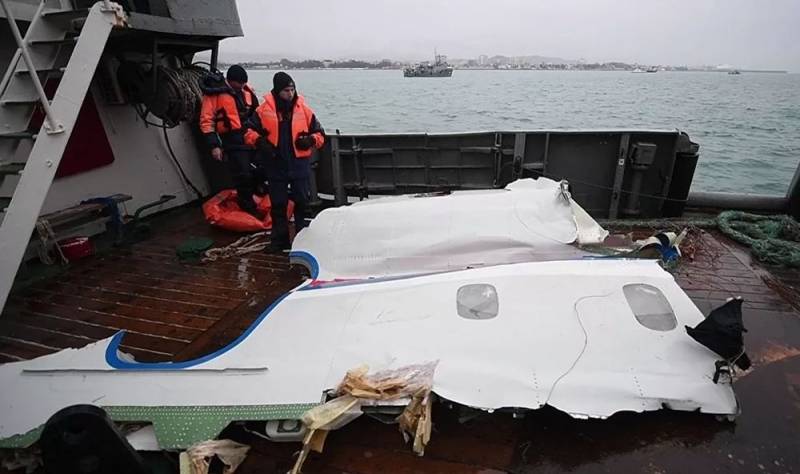 Trunov wants to bring a criminal case under part 3 of Article 293 of the Criminal Code of the Russian Federation ("Negligence") in relation to airport employees who refuel the aircraft. Indeed, the official version of the fault in the crash of pilots who lost their orientation in space, according to the lawyer, contradicts the circumstances.
I filed a criminal complaint. I ask you to carry out a check based on the arguments and facts set forth, institute criminal proceedings and bring the perpetrators to justice under Part 3 of Article 293 of the Criminal Code of the Russian Federation
- he said, whose words convey
RIA News
.
The lawyer insists that when refueling the passengers did not make the required (obligatory) disembarkation, and the refueling itself was carried out with an excess of fuel, which led to "refueling" of the airliner and "surge" (lower oxygen level or "lean mixture"). According to the lawyer, it was the savings in fuel and aircraft maintenance, together with the negligence and oversight of the airport ground services, that led to the disaster.
Due to a change in the landing aerodrome, there was a "mixing" of the remainder of the T-1 fuel with fuel of the RT brand, namely, mixing of different types of fuel, with different density indicators, led to the "refueling" of the aircraft
- said the lawyer.
The version that the pilots would be guilty was put forward on the first day of the crash and in 2017, the TFR already denied the presence of "overload". Passengers included: 64 employees of the Alexandrov Song and Dance Ensemble, nine representatives of Russian television channels, the head of the Just Help charity foundation, Elizaveta Glinka (Doctor Lisa), two federal civil servants and eight military personnel.