Washington clings to Ankara with a "death grip" because of the desire of the Turks to develop a serious military
technical
cooperation (MTC) with Moscow. The US has already warned Turkey that the purchase of S-400 anti-aircraft missile systems (SAM) will have serious (severe) consequences for further cooperation between Washington and Ankara. This was announced by the official representative of the US Department of Defense Eric Pahon.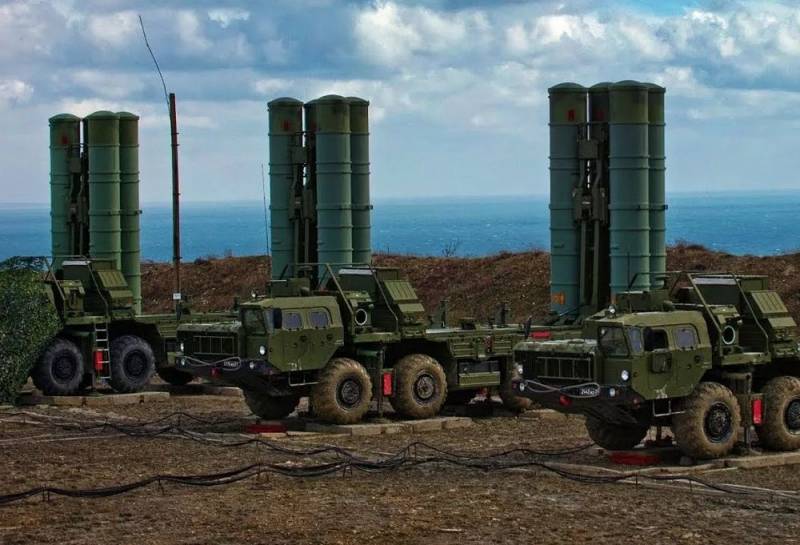 It must be recalled that in 1999 Cyprus acquired the Russian S-300 PMU1 air defense systems. In 2007, due to the hysteria of Turkey, these air defense systems became the property of Greece. At the same time, Washington did not bother at all then. Although Greece, like Turkey, is a NATO country. But Ankara Washington is haunted.
We are aware of Turkey's desire to strengthen its air defense, but Turkey's acquisition of Russian S-400 systems will have grave consequences for US-Turkish defense cooperation. We are working to help Turkey find the best options for meeting defense needs, but at the same time we are warning them of the widespread consequences of the purchase of Russian S-400
- the correspondent conveys his words
TASS
.
Pahon added that Washington maintains a "dialogue" with Ankara. That is, it continues to put pressure on Turkey to buy air defense from the United States, France or Italy for "interoperability." At the same time, nobody even stutters about "compatibility" with Greece. Moreover, even Turkey does not remember this.
It should be recalled that recently Washington proposed to Ankara to abandon the S-400 in exchange for the supply of one Patriot air defense system by the end of 2019. But Turkey rejected this annoying proposal with extreme irritation. The start of deliveries of Russian S-400s to Turkey is expected in the summer of 2019.
But the United States still has a trump card up its sleeve - trade benefits under the General System of Preferences. For example, only in 2017, duty-free export of Turkish goods to the United States brought Ankara $ 1,66 billion. Whether the United States will use this lever of pressure, we will know very soon, as well as the reaction of Turkey to this.