Recently we
Reported
that Russian President Vladimir Putin signed a decree on the suspension of Moscow's fulfillment of its obligations under the INF Treaty. Now it has become known how Russia will react to the deployment in Europe of missiles prohibited by the INF Treaty, i.e. medium and shorter range (from 500 to 5500 km.).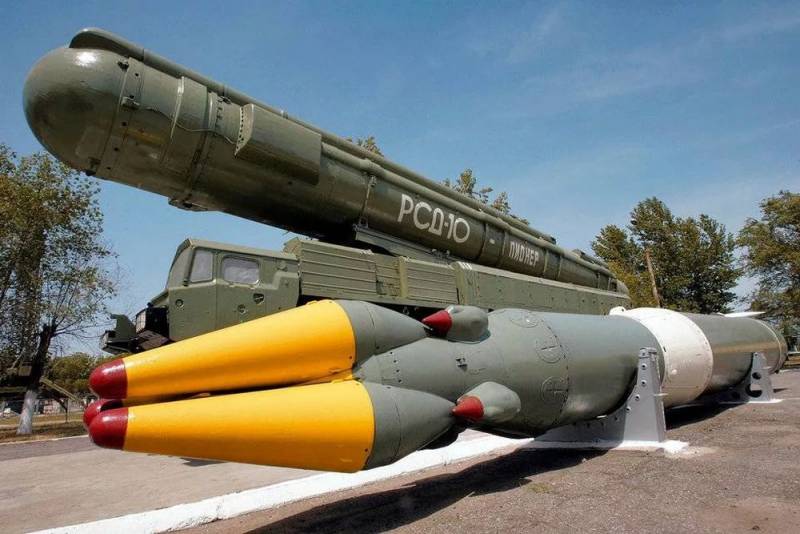 This was told
RIA News
First Deputy Chairman of the Committee of the Federation Council of Russia on International Affairs Vladimir Dzhabarov. A senator from the Legislative Assembly of the Jewish Autonomous Region said that Russia will certainly respond to this, moreover, by deploying missiles of the same class on its border territories. Indeed, the suspension of the INF Treaty allows this to be done.
The suspension of the INF Treaty does not mean that while these missiles will be deployed by us, but if missiles of this class appear in Europe, we will immediately deploy such missiles at our place.
- the senator will declare, without specifying the names of missiles.
At the same time, Jabarov emphasized that initially the US INF Treaty was needed more than Russia. In his opinion, Russia is now "not connected by anything."
It should be recalled that the Russian president said earlier that if Russia is forced to withdraw from the INF Treaty or this agreement ceases to exist in another way (the treaty is bilateral, the US withdrawal is sufficient), then Moscow will begin to engage in research and development work in the field of weapons that were banned by the INF Treaty.
In addition, Dzhabarov commented on the statement by the head of the German military department Ursula von der Leyen, who believes that Chinese missiles threaten Russia, about which we
Reported
earlier.
These are just words, Chinese missiles pose no threat to Russia
- said Jabarov, emphasizing that such statements by Europeans are tied to their desire to revive the DRSM and probe the opinion of Beijing.
It must be added that Washington makes it clear to Moscow in every way about its readiness for a new deal (INF Treaty - 2), the main thing is that Beijing be present in it.