The barbaric shelling of settlements of the Donetsk People's Republic by the Armed Forces continues. According to the representative of the DPR in the Joint Center for the Control and Coordination of the Ceasefire (JCCC), over the past week, Ukrainian punishers fired about 500 mines across the territory of the Republic.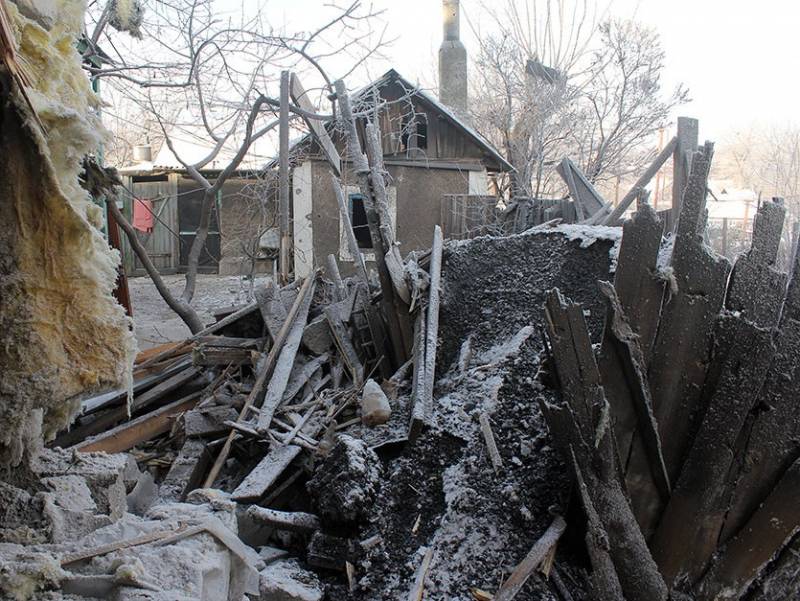 From February 25 to March 3, Ukrainian armed forces fired 247 mines with a caliber of 120 millimeters and 226 mines with a caliber of 82 millimeters across the republic. One civilian was killed, one was injured. Damage received 39 houses and six infrastructure
- such data were provided by the representative of the CCCC.
In addition, according to the message
Donetsk news agency
, as a result of daytime shelling of the village of Sakhanka (Novoazovsky district), a civilian born in 1959 was killed. Blows were carried out along the street of the Constitution, where he lived. In addition, two residential buildings, a gas pipeline and a dining room, were damaged along the same street. The operational group of the Republic's representative in the JCCC left for the place of shelling.
The DPR People's Police blame Valery Kurach, commander of the 79th Airborne Assault Brigade, for blaming the Sakhanka.
For his part, the head of the administration of Horlivka, Ivan Prikhodko, said that the village of Zaitsevo was also shelled. Fortunately, this incident was without casualties, but two houses were damaged. Representatives of the DPR also went there to the JCCC.