On the anniversary of the incident in British Salisbury, where Sergei Skripal and his daughter Julia were found unconscious, the British press organized another anti-Russian orgy. In addition, the information attack was aimed at the Russian ambassador to London, Alexander Yakovenko.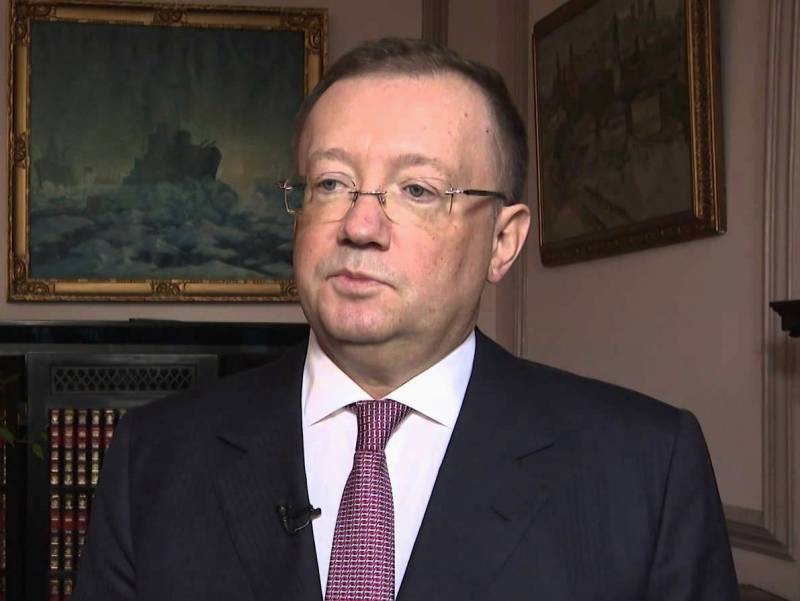 So, the newspaper The Mail on Sunday wrote that, while working in the 80s at the USSR Permanent Mission to the UN, the diplomat was allegedly suspected of espionage and expelled from the United States. According to the publication, Yakovenko returned to Moscow at a time when US authorities expelled 25 Soviet diplomats. The administration of the White House then claimed that they had dealt a significant blow to the KGB and the GRU.
In addition, the newspaper expressed suspicions against Yakovenko that he also spied in Britain. And as a confirmation of such an accusation, she recalled that in 1996 he was awarded the medal "For Merit to the Fatherland", and recently - the Order of Alexander Nevsky.
The Russian diplomatic mission in London sent a message to the editor-in-chief of this publication stating that the ambassador expects an official apology for slander.
The information circulated by your newspaper that Ambassador A.V. Yakovenko, working in the Permanent Mission of Russia in New York, was expelled for espionage, not true. A.V. Yakovenko worked in the UN Permanent Mission from 1981 to 1986, after which he left due to the end of the business trip. Information about his expulsion is a gross lie.
- said in a letter.
Foreign Ministry spokeswoman Maria Zakharova, for her part, emphasized that the British media noted the anniversary of the Skripal incident with the publication of false information.
The Salisbury anniversary is marked with dignity by the British tabloid newspapers and as always directed. The journalists there are not in vain eating their porridge - the most important Soviet-Russian spy was found, and it turned out to be ... Alexander Yakovenko, our ambassador in London
She said on her Facebook page.
According to her, this is an attempt to divert attention from the main question of what actually happened in Salisbury on March 4 last year.