In the West, the theme of the reunification of Crimea with Russia is gradually subsiding. This point of view was expressed by the German politician Andreas Maurer, who heads the Left group in the parliament of the German city of Quakenbruck.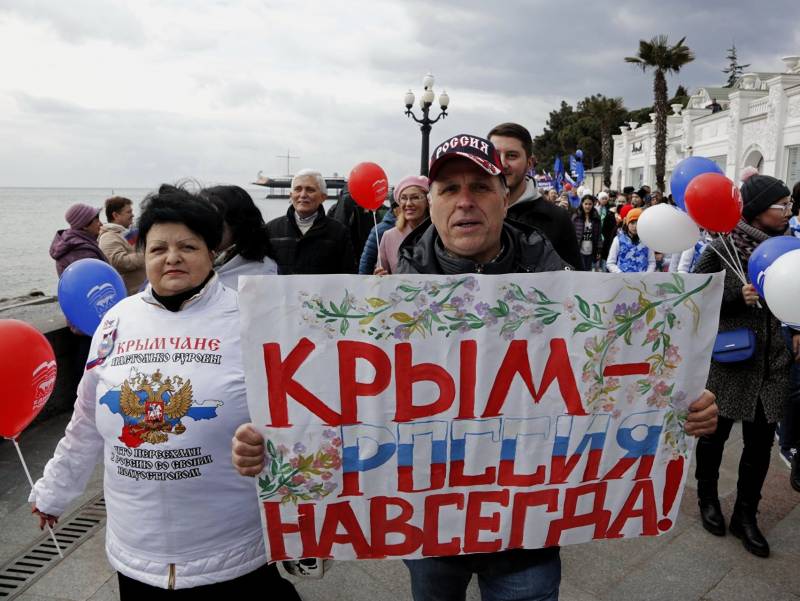 According to him, the world understands that the process of integration of Crimea into Russia is irreversible. The deputy said this in an interview
RIA News
.
The question of the status of Crimea in the West is no longer raised loudly, this topic is calming down, the international community understands the irreversibility of integration of the peninsula
- stressed the politician.
He added that in Western countries they no longer take seriously the words of Kiev about the return of Crimea to Ukraine, as they understand that such a development of events is impossible. And only Ukrainian representatives still believe that they can return the peninsula, and are trying in every possible way to raise this issue in the international arena.
Maurer noted that in order to return the Crimean issue to the agenda, Ukraine carries out provocations near the borders with Russia, such as, for example, the incident in the Kerch Strait in November last year.
It should be noted that at present the German deputy is in the Crimea, where he is working on the issue of a visit to the peninsula of the delegation of his country.