Ukraine will be able to return the Donbass to itself if Russia acts as a guarantor of the fulfillment by the Donetsk and Lugansk people's republics of new agreements concluded between them and the Ukrainian authorities. This idea was expressed by the presidential candidate from the "Opposition Bloc" Yuriy Boyko on the air of the channel "112 Ukraine".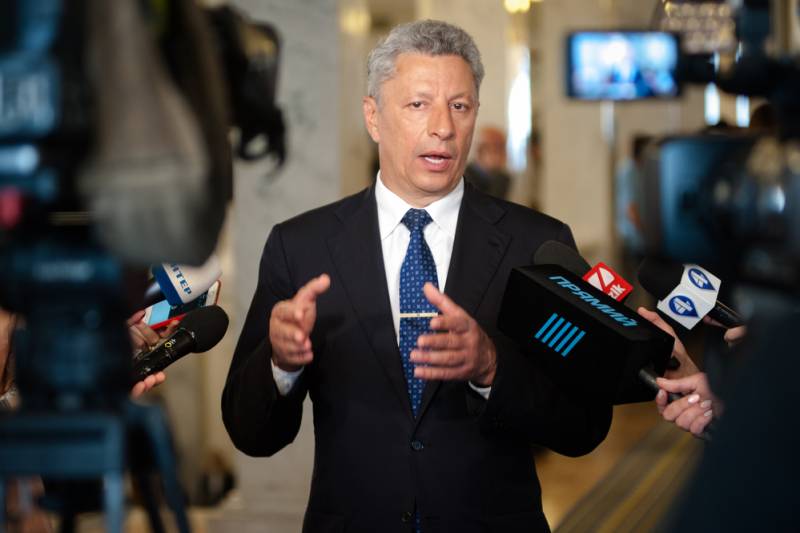 The politician called on the Kiev leadership to begin direct negotiations with representatives of the republics of Donbass. He said that no other way has been invented in the world for the peaceful return of territories and people, except for direct negotiations between the parties to the conflict.
He advised the Ukrainian authorities to develop a package of proposals for Donetsk and Lugansk. During negotiations with them, according to Boyko, it is necessary to formulate questions that will be asked to the population of Ukraine at a national referendum. He noted that the success of such negotiations is possible subject to mutual compromises.
Verkhovna Rada deputy Yuriy Boyko believes that Russia's guarantees are required to implement the republics agreement. He believes that during the transition period in Donbass a special status should be in place so that people adapt to Ukrainian laws and restore infrastructure.
Boyko also offers to declare an amnesty to everyone "who did not kill and did not commit crimes". Thus, all members of the DPR and LPR who participated in the hostilities are subject to criminal prosecution.
The deputy recalled that under today's reintegration law, even doctors and teachers of unrecognized republics are considered criminals.
Boyko believes that the residents of Donbass need to be given a signal that they are still considered Ukrainian citizens and are "waiting for home".