It became known that the private American company SpaceX first sent into space its new (manned) partially reusable spacecraft Dragon-2 (Crew Dragon). This is a test flight in automatic mode, but in general, Crew Dragon is designed to deliver a crew of seven to the International Space Station (ISS) and return them to Earth.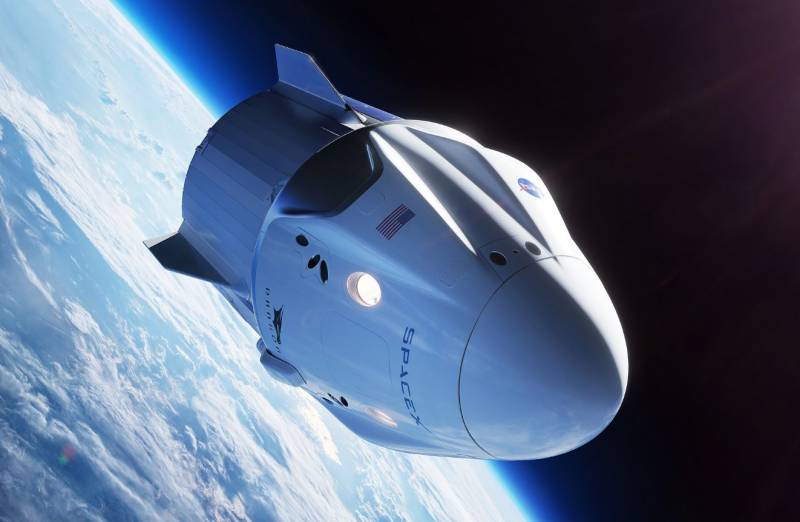 Crew Dragon is an advanced ship based on the existing Dragon cargo ship, previously developed by SpaceX in seven years. Dragon made its first flight in 2010 and since 2012, it regularly flies to the ISS. Moreover, it is the only active partially reusable unmanned cargo spacecraft in the world capable of returning to Earth.
So, the Falcon 9 launch vehicle (LV) successfully launched from the launch site at Cape Canaveral in Florida and regularly brought the Crew Dragon into a given orbit. The ship is driven to the ISS by a mannequin named Ripley (in honor of the main character in the movie "Alien"). In this case, the first stage of the launch vehicle in the normal mode sat on a floating platform in the Atlantic Ocean.
March 3, 2019 Crew Dragon is due to dock with the ISS. SpaceX broadcasted the launch on its Twitter page. And in July 2019, the first manned flight of the Crew Dragon has already been planned.
It should be noted that the United States, after the termination of its own Space Shuttle program (Space Shuttle) in 2011, sent its astronauts to the ISS exclusively on Russian Soyuz manned spacecraft.