The press service of the Russian Ministry of Justice said that Moscow does not recognize the recent partial decision of the Hague Arbitration Court in a lawsuit by the Ukrainian company Naftogaz. It is reported
RIA News
.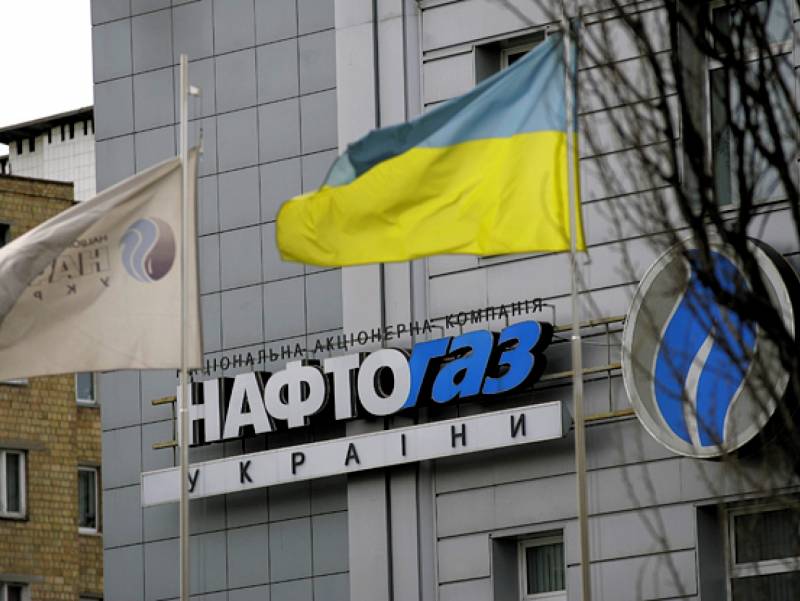 It should be noted that the Naftogaz lawsuit concerns Ukrainian assets in the Crimea and on the Black Sea shelf, which, as they say in Kiev, were "expropriated" after the reunification of the peninsula with Russia. The company estimates its losses at five billion dollars, but it may require eight billion from Russia, of which three billion are accrued interest.
The day before at Naftogaz
stated
that the company allegedly managed to win a lawsuit in The Hague Arbitration Court. In reality, the trial is not completed. The final decision in Naftogaz on compensation is expected only at the end of the current, or even at the beginning of next year.
The press service of the Ministry of Justice told the agency journalist that Russia did not participate in the court, since it does not have jurisdiction to consider this issue at all. The ministry assured that they would do everything necessary to defend the interests of the country.
A deputy of the State Duma of the Russian Federation Dmitry Belik, speaking on this issue, pointed out that the proceedings in the case have not yet been completed, and that in Kiev they are ready to spend funds that do not belong to Ukraine.
According to the parliamentarian, what the Ukrainian side is doing is aimed not so much at receiving money as at hindering Russian projects. The case over this suit is too politicized, Belik said, and even Kiev's allies in the West admit it. Ukraine, on the other hand, shows itself as an unreliable partner, which due to
political
considerations calls into question the energy security of Europe.
Official Kiev made too many loud but empty statements around this topic
- quotes his words
RT
.