On February 27, 2019, a military incident occurred between India and Pakistan over the disputed territories of the Kashmir region. Islamabad claimed to have shot down two Indian MiG-21 aircraft and captured their pilots. The Indian side denied these allegations and reported that one of its MiG-21s and one Pakistani F-16 was shot down.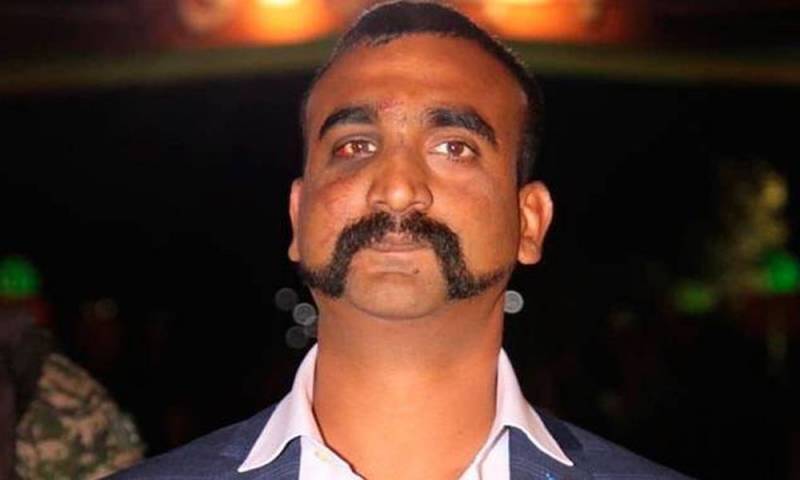 It should be noted that these
political
"Tug-of-war" ropes were of little interest to anyone. But the public very closely followed the fate of the Indian pilot Abhinandan Varthaman, who was captured by the Pakistanis. At first, the locals nearly killed him (in haste), but the Pakistani military saved him, having saved him from the intrusive attention of the "natives" and provided first aid.
After that, the captured pilot was taken to the nearest base of the Pakistani Air Force. On the same day, a video appeared on the net in which Warthaman praised Pakistani tea. The appearance of this video caused a real storm of emotions on the Indian and Pakistani Internet.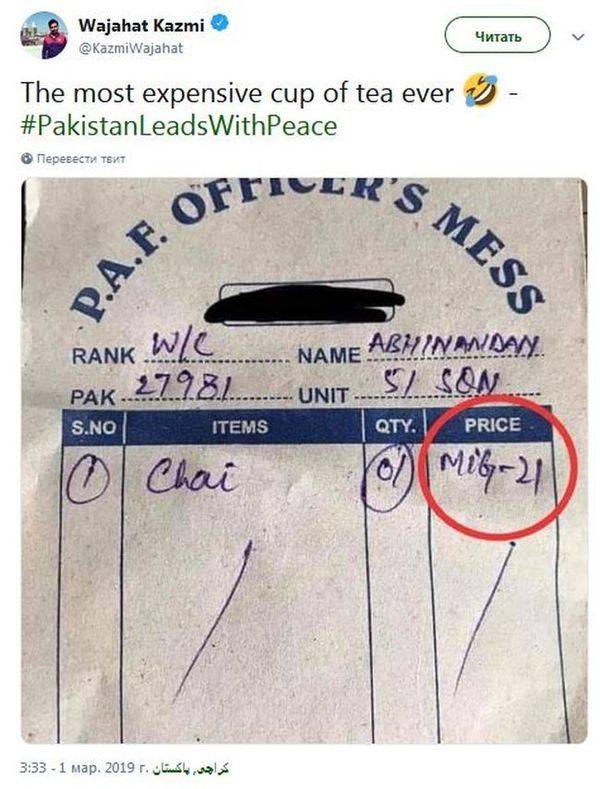 For example, the expression "One cup of tea cost an MiG-21 to an Indian pilot" began to gain popularity in Pakistan. Especially after the Pakistani journalist Vajahat Kazmi, in a fit of "patriotism" mixed with trollism and the desire to "hijack," posted on Twitter a photo of a check addressed to the Indian pilot from the Pakistani Air Force officer's canteen, where the price for tea was specified MiG-21.
As for the Indians, they also did not stand aside and published their version of the check for the aforementioned tea. In their opinion, the downed MiG-21, on which their pilot flew, actually cost "tea + F-16."
On March 1, 2019, the Pakistani government released the captured Indian pilot and sent him home. Therefore, there is hope that the escalation of the conflict will be avoided and the parties will be able to agree on everything.