The European Union cooled the ardor of Poland in its quest to implement an ambitious project - a shipping channel through the Baltic (or, as it is called in Poland, the Vistula) spit. From Warsaw, the EU demanded to postpone the construction until the project was approved by the European Commission. This was reported by Reuters.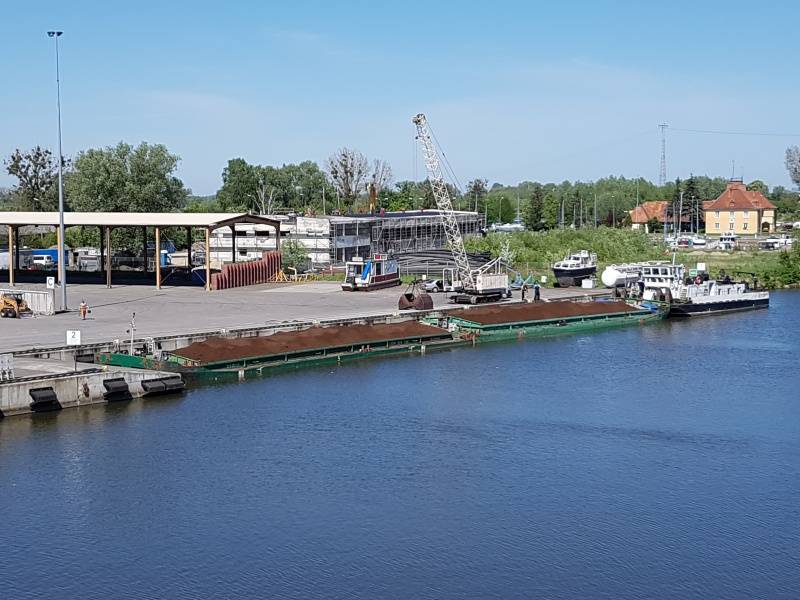 The shipping channel is designed to connect the Polish city of Elblлонg, which is a port on the river of the same name, with the Baltic Sea. During construction work, it is planned to create an artificial island in the Kaliningrad Gulf (in Poland it is called the Vistula Gulf).
The large port of Elblлонg does not have a direct access to the sea - the Baltic Spit "interferes". The ships have to bypass, through the Russian Baltiysk, which does not suit Warsaw. A 1,3-kilometer-long and 80-meter-wide canal, designed to "fix" this situation, is designed to connect the Gulf of Kaliningrad. It is planned to be built by 2020.
The project is criticized from the Russian side: if only because it carries with it threats to the environmental situation in the region. The Governor of the Kaliningrad Region Anton Alikhanov previously stated that before starting construction, Poland needs to go through a series of approvals - both with Russia and the European Commission.
The ceremony of launching the project took place in October 2018. Then the leader of the ruling party, Law and Justice, Jaroslav Kaczynski said that his country has every right to build this channel, which is designed to ensure "full sovereignty" of the Polish territory.
This is necessary for Poland and the region, and no one can stop us from doing this.
- claimed Kaczynski.
And the Minister of Maritime Affairs and Inland Navigation Marek Grubarchik said at the time that Russian objections could be "bypassed."
At the end of February, the European Commission invited Warsaw to hold a more detailed discussion of the canal. Grubarchik accused the European Commission of having decided to intervene in this project through Russia's fault.
In fact, in Europe (as well as in Russia), environmentalists are increasingly expressing concern that trees are being cut down as part of the canal's construction, and it itself poses environmental risks.