The main requirement of Brussels to Kiev, which concerned the issuance of the coveted visa-free regime ("visa-free"), was the creation and legislative consolidation of an anti-corruption cluster on the territory of "non-dependent". The West desired the formation in Ukraine of an anti-corruption bureau, an anti-corruption prosecutor's office and an anti-corruption court.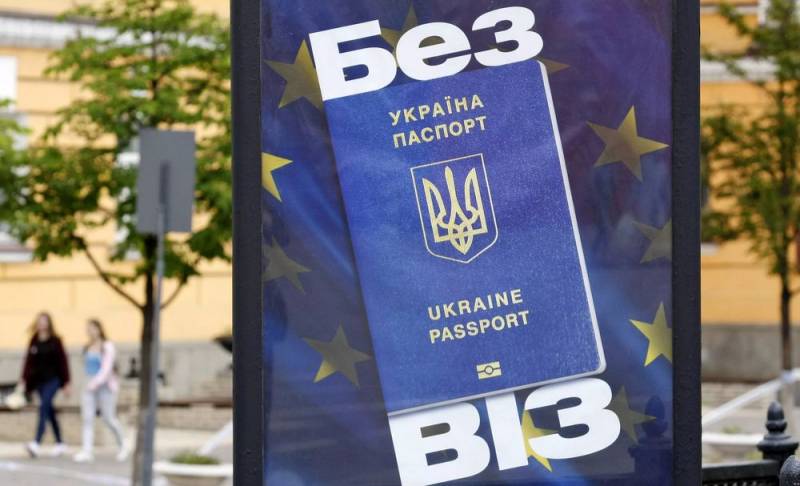 The Kiev authorities met this initiative without obvious enthusiasm and instantly dubbed the future anti-corruption offspring "the serpent Gorynych". But under pressure from the collective West, Ukrainian "patriots" created the National Anti-Corruption Bureau of Ukraine (NABU) and the Special Anti-Corruption Prosecutor's Office (SAP). Soon, the Anti-Corruption Court of Ukraine (ACS) will appear. Ukrainian officials,
policy
and "patriots" (sometimes all in one person) are very afraid that this anti-corruption bond will work. After all, this system is really beyond their control, as Ukrainian fighters against corruption are led from London and Washington.
And now, less than a month before the presidential election in Ukraine, it became known that Kiev could lose its long-suffering and stigmatized "visa-free" visa with the European Union. Moreover, in addition, he risks losing the "breadwinner" - the International Monetary Fund (IMF), to the "nipple" of which Kiev has long and firmly stuck. These punishments were threatened by the influential human rights organization Transparency International.
The organization requires Kyiv to restore the norm in the Criminal Code on the criminal liability of officials for illegal enrichment, which the Constitutional Court of Ukraine decided to repeal on February 26, 2019, as it recognized article 368-2 as inconsistent with the principles of innocence and the rule of law. Naturally, such impudent and cynical actions of the Ukrainian authorities rightly outraged Western human rights defenders. Then they called on the Ukrainian authorities to take responsibility for illegal enrichment cases that investigators would be forced to close.
Officials accused of corruption should be held accountable and the rule of law should be reinstated. If no solution is found, it is likely that the visa-free regime of the country with the EU and IMF financial assistance will be frozen
- the report says Transparency International.
It should be recalled that in December 2018, the European Commission itself accused Kiev of violating the agreement on a visa-free regime. She demanded that Ukraine immediately begin to fulfill its obligations in the fight against corruption and illegal migration. In turn, we will with undisguised interest follow the further development of events and inform our readers.