Recently we
Reported
as on February 27, 2019, at a meeting of the Russian Ministry of Defense, the head of the department, Sergei Shoigu, said that Washington was preventing Moscow from using the Open Skies Treaty. At the same time, it was reported that on February 23, 2019, the U.S. Air Force observation plane, after a break from November 2017, flew over Russian territory under the Open Skies Treaty.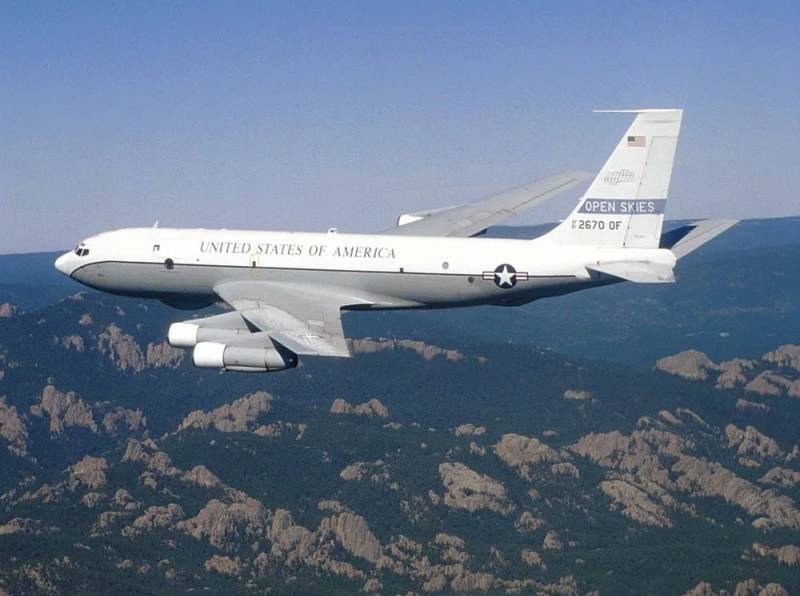 And now, it became known that on February 28, 2019, the U.S. Air Force observation plane flew over Russia for the second time in recent times. This is reported by the monitoring resource PlaneRadar.
It is specified that at 06:05 Moscow time. Boeing OC-135B Open Skies (board number 61-2670) callsign OSY12T flew over Komsomolsk-on-Amur, heading towards Ulan-Ude. As noted on the resource, "perhaps I missed something last time." Then he also flew to Ulan-Ude. At 08:20 Moscow time. an observer was already seen over Chita.
I must add that the media reported in advance about possible flights of American observers under the Open Skies Treaty. However, there is no information at all about the flights of Russian reconnaissance aircraft over the territory of the United States, according to the Open Skies Treaty. That is, now everything looks somewhat one-sided. After all, the Americans have completed two flights over Russia within a week.