The American destroyer Donald Cook, even having left the Black Sea, feels the ward of Russian warships.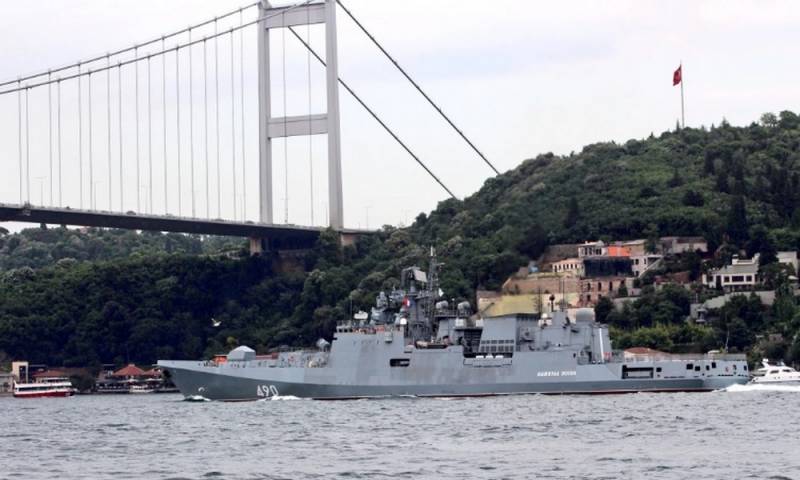 Agency
Interfax
with reference to a military-diplomatic source, it reports that at the exit from the Dardanelles Strait to the Aegean Sea, Donald Cook missed the Russian frigate Admiral Makarov, who was on a collision course.
At the same time, with a ten-minute difference, another Russian ship, the frigate Admiral Essen, followed the American destroyer into the Aegean Sea.
Admiral Essen, armed with Caliber missiles, was replacing Admiral Makarov in the Mediterranean Sea, to the shores of Syria, where it will carry out missions as part of the anti-terrorist operation in this Arab republic.
Recall that the "Donald Cook" has been in the Black Sea since February 19 and conducted a series of joint exercises there with the ships of the Black Sea countries that are part of NATO, and also paid a visit to the Ukrainian port of Odessa.
At this time, control of the movement of the American destroyer was carried out by two ships of the Black Sea Fleet of the Russian Federation - the small missile ship Orekhovo-Zuevo and the reconnaissance ship Ivan Hurs.
Previously we
wrote
that, despite the visit of "Donald Cook," the US administration "in harsh form" pointed out Petro Poroshenko on the inadmissibility of re-provocation in the Kerch Strait.