Currently, there is a real "pilgrimage" of US intelligence aircraft to the western borders of Russia. US Air Force and US Navy spy planes were literally registered in the waters of the Black and Baltic Seas. This is evidenced by numerous reports from various monitoring resources.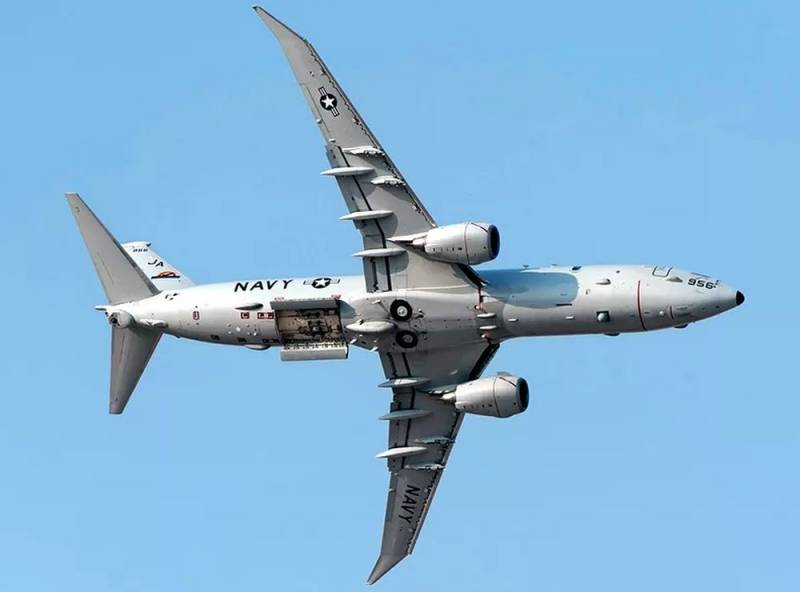 It should be noted that recently we reported how
"Wandered around"
in the sky of Donbass strategic drone RQ-4B Global Hawk and about
"Adventures"
strategic reconnaissance aircraft Boieng RC-135V off the coast of Crimea.
And so, on February 28, 2019, the "strategist" of the US Air Force Boieng RC-135V actively "plowed" the airspace at the borders of the Kaliningrad Region for three hours. He literally made a "lap of honor" flying through the airspace of Lithuania, Poland and the Gulf of Gdansk. An uninvited guest flew in from the Mildenhall airbase, which is located in the UK, near the city of the same name, Mildenhall (Suffolk County in England).
In addition, the Swedish Gulfstream 4 reconnaissance aircraft was seen near the sea borders of the Kaliningrad Region. It made a series of flights along its coast. A month ago, on January 24, 2019, this representative of "neutral" Sweden had already flown in and even tried to penetrate into the airspace of Russia, but he was then expelled.
Along with the above scouts, but already near the coast of the Crimea, he performed his routine, one can say "ritual" flight, a US Navy P-8A Poseidon patrol anti-submarine aircraft. This "guest" flew into the Black Sea from Sigonella airbase, which is located on the picturesque island of Sicily (Italy). The scout searched for something in the area of ​​Sevastopol for more than three hours. The Americans, probably, still cannot believe that in 5 years the population of this city has already managed to grow up to 500 thousand people and continues to grow rapidly.
On this day, another American intelligence officer "lit up" near the borders of the Transnistrian Moldavian Republic (PMR). The Beechcraft MC-12W Liberty aircraft made a three-hour flight near the borders of the PMR, where the operational group of Russian troops is stationed (exists since 1995). A scout flew from an air base in the Romanian city of Constanta and performed a mission in the airspace of Ukraine east of the PMR.
For one day, this is an unprecedented activity. But the Americans are still flying near Russian bases in Syria, and in the Far East, and in other places.