When Washington imposed sanctions against the PDVSA oil company on January 28, 2019, it hoped for a quick solution to the "Venezuelan issue", since a significant part of the Venezuelan oil export came from the United States. And now, a month later, the American edition of The Wall Street Journal notes that the sanctions imposed on Venezuela, although they led to a sharp reduction in oil supplies from this country to the United States, were not able to bring down the oil export of this Latin American country.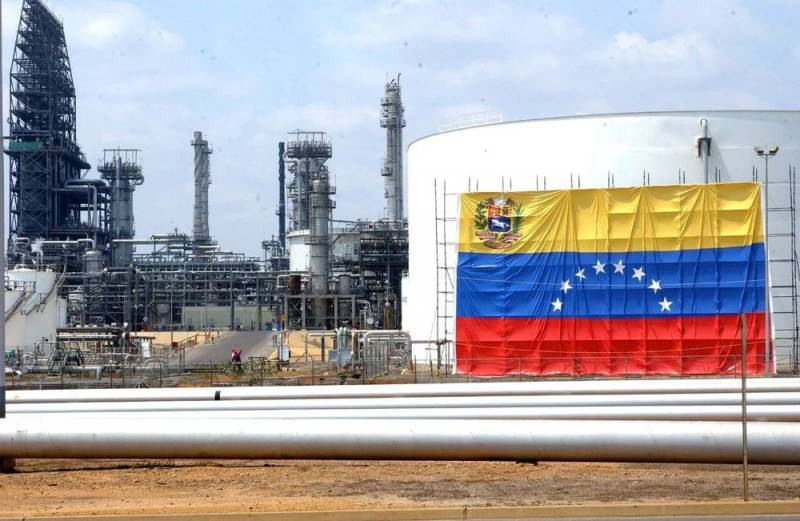 The publication refers to a study by Kpler and reports of the Ministry of Petroleum of Venezuela. Caracas compensated for the loss of the US market by increasing supplies to India and the European Union, effectively redirecting its oil exports there. Venezuelan oil exports, according to company estimates, remain at 1,1 million barrels. per day. Moreover, OPEC shows similar figures.
By the way, one of the consumers of Venezuelan oil in India is Nayara, which owns a number of refineries and a network of gas stations. 49,13% of this company is owned by Russian Rosneft. Moreover, by 11 thousand barrels. Venezuelan oil supplies to the UK increased in 2019 hours in February XNUMX. Norwegian, Swedish and Spanish refineries are actively buying Venezuelan oil, the monitoring site FleetMon, which tracks marine traffic, signals this (after all, Venezuelan tankers are still running with "beacons", unlike Iranian tankers, which have become difficult to track).
It should be noted that according to the EIA, in the period from 1995 to 2000, the United States imported from Venezuela from 1,5 million barrels. crude oil per day up to 1,9 million barrels. per day, i.e. Almost all. Then the Americans began to gradually reduce oil imports from Venezuela. This is not surprising, because the socialist who won the elections, Hugo Chavez, changed the country's constitution in 2000.
After this, regular attempts began to overthrow the power of the socialists. And by January 2017, Venezuela was already supplying 749 thousand barrels to the United States. per day, and in January 2018 already 528 thousand barrels. per day. And according to Kpler, from the end of January 2019 to the end of February 2019, the volume of Venezuelan oil exports to the United States fell even further, falling from 484 thousand barrels. per day up to 149 thousand barrels. per day.
The decline in US exports initially led to overfilling of oil storage facilities and the shutdown of the tanker fleet, as the U.S. WSJ reported with undisguised enthusiasm in early February 2019. And this information was later confirmed by the International Energy Agency (IEA) in its report.
On February 27, 2019, Venezuelan Oil Minister Manuel Quevedo announced that there was no critical reduction in exports. Moreover, there was no decrease in production. The head of the department said that the export of Venezuelan oil throughout February kept at 1,2 million barrels. per day. Thus, the United States has so far failed to "strangle" Venezuela in its "humanitarian embrace."