It became known that the two daughters (11 years and 21 years old) of one of the military personnel of the Donetsk People's Republic (DPR), living in the territory controlled by Kiev, were subjected to pressure and threats from the Ukrainian intelligence services, who tried to get information about their father from them. On February 25, 2019, a soldier of the People's Police (NM) of the DPR Vitaly Mishchenko, who is the father of these girls, said
DAN
.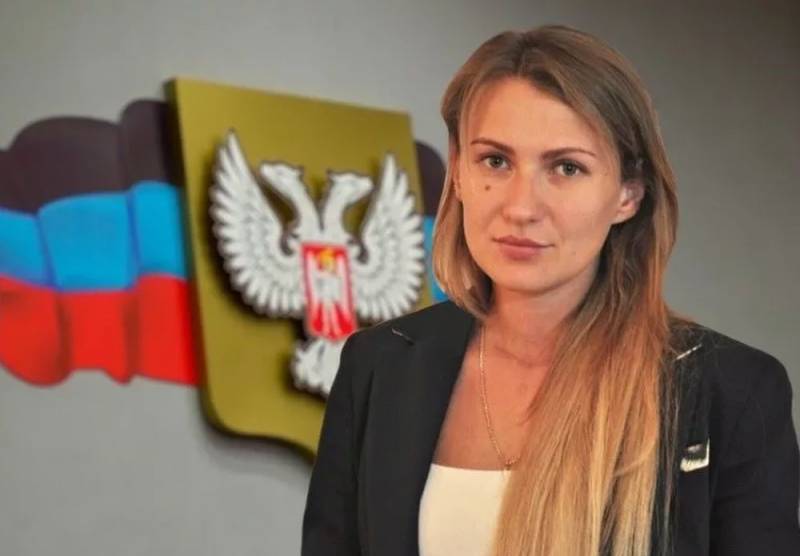 According to Mishchenko, on the evening of February 13, 2019, he received a phone call from one of his daughters. At the same time, an unfamiliar male voice in the receiver said that he was in the same room with the girls, after which he demanded from Mishchenko information about the place of service and other activities in the DPR NM. In case of refusal to fulfill the requirements, the unknown threatened to kill members of the Mishchenko family.
Mishchenko tried to find out the state of his daughters and find out the identity of the caller, to which he received an answer:
You are not in that situation to demand something and you will hear your daughter's voice at the end of the conversation.
After that, Mishchenko refused to cooperate, there was a verbal skirmish, after which the caller interrupted the conversation. However, Mishchenko later received an SMS with threats:
You made your choice, now you can only guess whose body will come to you first.
As noted by the Commissioner for Human Rights in the DPR (Ombudsman) Daria Morozova, this is not the first such case. Since the beginning of 2019, she received about ten calls from the DPR military in connection with various forms of pressure on relatives and friends from Kiev. The Ombudsman emphasized that this issue will be surely voiced at the upcoming negotiations in Minsk, which will be held on February 27, 2019.
At the same time, February 26, 2019 at
official
The ombudsman's website published an appeal from Darya Morozova to the military personnel of the republic, which states that if unlawful pressure is exerted on them or their relatives and friends of Ukraine, Morozov requests that the Ombudsman's Office and the Ministry of State Security of the DPR immediately report this fact.
Based on your statements, I will send appeals to international human rights organizations. Today it is an effective mechanism to prevent the violation of the rights of relatives of military personnel of the Donetsk People's Republic living in a territory controlled by the Ukrainian authorities. You can contact the Commissioner's Office by calling the hotline: (071) 301 73 52, or by e-mail:
[email protected]
- said in the appeal.
Well, how much the situation with attempts of such an impact on the families of the defenders of Donbass can help the current president of Ukraine Petro Poroshenko to be re-elected to the second line, we still do not know.