The confrontation of Trump with its many enemies in the United States takes on some kind of very phantasmagoric features.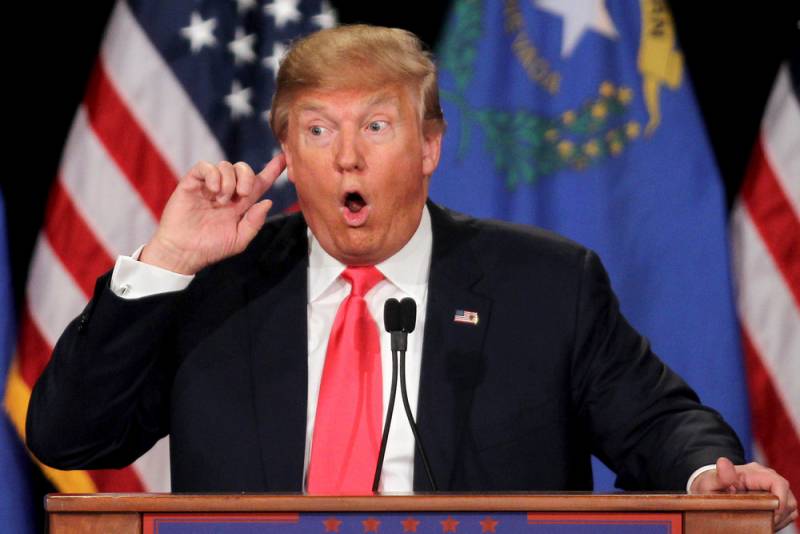 So, "suddenly" there were sources that told NBC News that US President Donald Trump had personally signed an order to conduct a special operation in cyberspace, which resulted in the Russian "troll factory" being several times during the midterm elections in November 2018 days, Internet access was closed.
Moreover, a little earlier about this undoubted victory of Trump in particular, and the United States in general, told The Washington Post and The New York Times.
All in the best American traditions - "a blow to attempts to intervene in
policies
US in anticipation of midterm elections, "" the most aggressive actions of the American cyber command, "and so on and so forth. All this informational garbage was joyfully picked up and carried by a number of domestic liberal media.
At the same time, no one asked a question that most naturally arises when reading the victorious reports of the American media.
If American cyber-specialists were able to turn off the "troll factory" for a few days, then why won't they turn it off forever?
This question provides a very wide space for assumptions, which, given the accusations of working for the Kremlin, will not be in favor of Trump in the intra-American political arena.
However, we will not stoop to the level of the American media. Suffice it to say that the White House and the US Cyber ​​Command refused to comment on this information. Obviously, understanding all its absurdity.