As expected, the situation between India and Pakistan
escalated
after the bloody terrorist attack of February 14, when a suicide bomber blew up a car bomb near the convoy of the Indian military in the Jammu and Kashmir Pulvam County.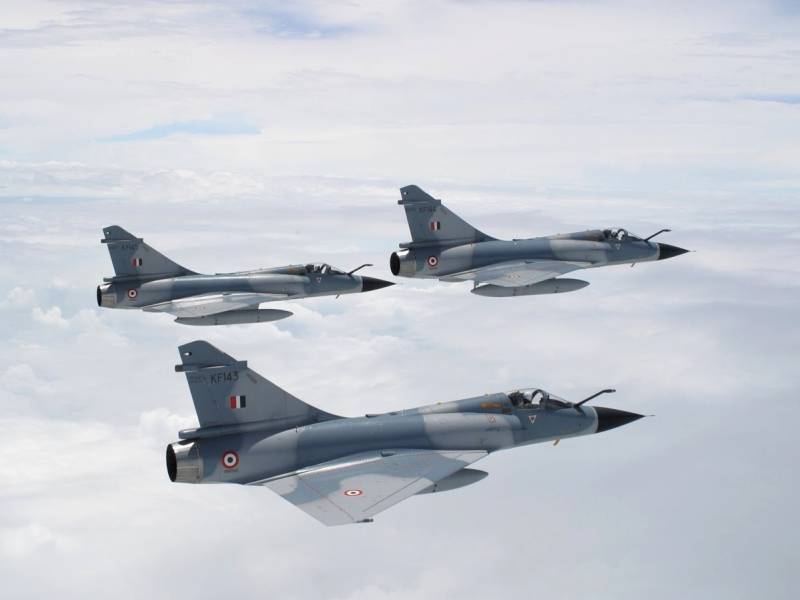 In response, the Indian Air Force attacked Pakistan, where the training camp of the Jaish-e-Muhammad radical group is based. It was this organization that claimed responsibility for the terrorist attack in India.
The attack was carried out at approximately 03.30 in the morning local time (about one in the morning Moscow time). It was attended by 12 Mirage 2000 fighters. They dropped several guided bombs, each weighing one ton.
During an intelligence-led operation in the early hours of today, India attacked the largest Jaish-e-Muhammad training camp in Balakot
- said First Deputy Foreign Minister of India Vijay Gokhale. His words are quoted by Reuters.
According to Gokhale, in the course of this attack, a large number of terrorists, their commanders and instructors were destroyed. The blow was also delivered because Indian authorities suspected the group of preparing new terrorist attacks involving suicide bombers. For this purpose, training was conducted. Therefore, the Indian Foreign Minister stressed, a preemptive strike was necessary.
He also reproached the Pakistani authorities for not making efforts to eliminate illegal armed groups on their territory.
For his part, the head of the Foreign Ministry of Pakistan, Shah Mehmud Qureshi, said that his army was ready to fight back any military adventure. According to him, Pakistan knows how to protect itself, so people should not worry about the actions of India.
We are a peaceful people, and we have made progress in the fight against terrorism
- he added.